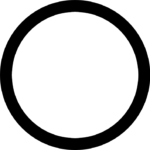 Internxt strives to create a new internet creating a decentralized cloud infrastructure which will host websites, files and apps in a more secure, private and efficiently way.
Internxt is a Peer-To-Peer (P2P) cloud computing network that allows users from all over the globe to cooperate in the creation of a decentralized internet. Users can sell the resources of their machines to those looking to host their data in a more private, secure and efficient way. Internxt's cloud platform will not only offer a better alternative to traditional cloud services in terms of technology, but it will also strive to be competitive in terms of price. Besides that, we also strive to make our technology intuitive and as user friendly as already existing top-tier services. We want to make sure this new internet is accessible by everyone, regardless of their knowledge, thus we want to focus on providing a seamless transition from traditional services to Internxt, without compromising on featuresInternxt was founded and is currently owned and managed by the young entrepreneur Fran Villalba Segarra. Fran had been working in the management of a big internet multinational. Additionally, he has created some smaller internet projects in the past, which he has sold. He is now dedicating all his funds, time and knowledge into Internxt, the biggest company he has ever started.
Their ICO has just began and it will end on September 28th at 7PM GMT, or earlier if the 45,000,000 tokens (INXT) are sold out before that date. The exchange is 300 tokens per ETH, with bonuses for early backers. Tokens are being sent immediately to contributors, and INXT is expected to be traded in all major exchanges once the ICO is over. Its price is expected to rise tremendously as soon as it hits exchanges. During the first 15% token sold during ICO (now), Internxt is giving a 10% token bonus or 15% for those who contribute over 100ETH. For the next 15% tokens sold, Internxt gives a 5% general bonus or 10% to contributors of over 100ETH. Total amount of circulating tokens = Tokens sold during ICO + BP + Bonus + 7.5% of tokens sold during ICO for the company & development.