Dylan Sharkey, former head of sales at Linkedin has left the networking platform to join Blockchain startup IUNGO Network as a senior advisor. With his support the startup aims to not only disrupt the global ISP market but also unify it with the latest technology.
IUNGO is working on an open source blockchain solution that enables anyone to consume and contribute to a network of global wifi networks. For end users this means simple, reliable and fast internet access anywhere and for locals it opens up new avenues to monetize their excess internet bandwidth.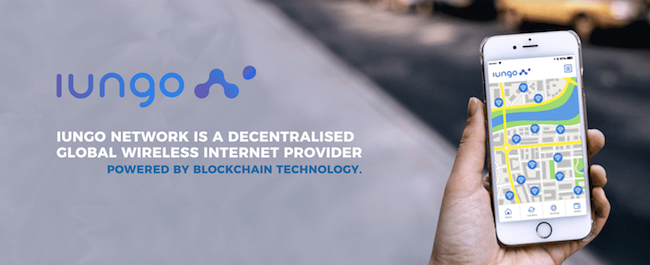 Impressed by the startups growing portfolio of successfully executed ventures and strong management Team Dylan felt he could bring a lot to the project's scaling and execution goals. Through his experience in managing a team of over 100 employees at LinkedIn, before the company's IPO back in 2011 he is hailed as one of the key players in taking the firm's startup growth and turning it into the powerhouse it is today.
On the one hand IUNGO hopes to tap into the growing number of nomads, travelers, vloggers, freelance workers who have significant problems accessing WIFI outside of their home while on the go whilst on the other opening on the ability for local residents to rent any excess bandwidth they have to earn some extra money.
"Dylan joins with invaluable experience of contributing to the stellar growth of LinkedIn when it was still a fast growing startup before the successful IPO in 2011", said IUNGO Network CEO Ričardas Bernotavičius.
In doing so IUNGO is aiming to become a global ISP provider that is quite literally powered by its community of users.
IUNGO is a community based distributed wireless internet service provider. Through their blockchain technology software and hardware they would like to bootstrap communities where people take on responsibilities and benefit from various rewards. Members can also contribute to the network by installing public wi-fi access points in their premises.
The company aims to use existing local internet infrastructure to provide the bandwidth and overlay its own access layer to enable unified end-user identification, authentication and billing systems making it possible for users to rent bandwidth and hire it seamlessly on the Ethereum network.
IUNGO is a globally distributed wireless internet service provider built with the help of a worldwide community. They are Bootstrapping a community where everyone can assume responsibilities and benefit from the associated rewards for running parts of the service delivery infrastructure. Members can contribute by installing Public Wi-Fi access points on their premises and/or running parts of the service infrastructure.