Despite early investors making impressive gains with Bitcoin, and many experts predicting that the cryptocurrency will reach as much as $50,000 this year, opinions continue to be divided, with its future as a currency and an investment solution faltering. The project's ageing architecture and lack of innovation are central in this debate and continue to drive investors and enthusiasts alike into more exciting and innovative projects that are built on more able and scalable blockchain platforms.
Why trust us? Last year we tipped HelloGold, Cindicator, VeChain, Tronix, Request Network, and Utrust as projects to keep your eye on.  See for yourself here.
With that in mind here are a few upcoming ICOs to keep your eyes on in 2018.
Databroker DAO

Governments, researchers, companies and individuals are currently maintaining roughly 6 million IoT sensors worldwide, with this number rapidly growing every day. The data collectively generated is worth an estimated $600 billion per year and is simply sitting in storage, locked away.
Blockchain startup Databroker DAO aims to unlock and monetise this IoT sensor data by creating a marketplace for data to be bought and sold. In doing so, these entities can create new revenue streams whilst also making all industries across the board better informed and more effective.
Databroker DAO is planning a pre sale and public token sale, enabling investors to contribute directly. The sale starts on 26 March 2018 and will run until 23 April 2018.
It's also worth noting that the CEO of Overstock sits on the advisory board alongside three other key advisors, putting the project in a good, well managed environment.
Website: https://databrokerdao.com/
EQUI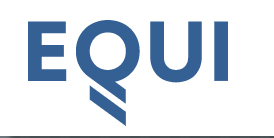 EQUI aims to be a revolutionary investment platform by bringing venture capital into the modern world.
Powered by Blockchain technology, the platform enables anyone to combine funds and invest in sectors that have previously been accessible only to the rich. This is achieved by purchasing EQUI tokens which open up access to the platform to invest in approved projects. Projects that make a profit also offer a dividend, which is returned to investors via their Ethereum wallet.
EQUI is backed by a number of entrepreneurs with a wealth of experience across many business sectors. This Blockchain startup was co-founded by Baroness Mone of Mayfair, OBE, and Doug Barrowman.
The EQUI pre sale will run from 1 March to 8 March 2018.
Website: https://www.equi.capital/
Skyllz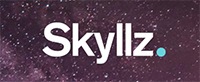 Skyllz will change the way we access and manage employment in the near future.
With a rapidly growing technology sector that continues to dominate every other job market, the need for a better, more qualified workforce is no longer being met by traditional institutions. What is being taught and learnt in colleges and universities is becoming less relevant, with many opting for self-taught courses instead. This has become all the more popular with online universities, webinars, remote learning resources and YouTube.
Blockchain startup Skyllz hopes to tap into this gap in the market by creating an open source public skills validation platform to showcase, track and rate candidates. This immutable CV will reflect human-based metrics on a global scale that is based on actual skill.
The Skyllz team founded Workkola, an already fully working platform utilising the Skyllz technology.
The pre sale is scheduled for February to March, and the public main sale is going to happen between July and August 2018.
Skyllz has a strong team behind it with a range of advisors from multiple industries to drive the product forward.
Website: https://skyllz.org/
Momentum

Momentum makes it easy for brands to create their own cryptocurrency to reward and incentivise customers. It claims to be the world's first Blockchain-based automation platform that rewards customers with cryptocurrency.
Customers are rewarded for being loyal, telling friends about a product, leaving reviews etc. This creates an incentivised ecosystem where both company and buyer benefit. Customers earn tokens for marketing the brands they love, with the added bonus of trading, gifting or selling tokens on, all from one simple handy wallet.
Momentum spotted a gap in the market due to current loyalty programmes not rewarding customers, as the points have little to no value, expire quickly and sit on customers' cards unused.
Momentum is already working with some big-name brands such as Burger King and Firelli and has seen a large increase in activity on its apps.
With Momentum already working with real companies, the ICO is the perfect opportunity to invest in an established project.
The public token sale starts on 26 March 2018.
Website: https://momentumtoken.io/
Nexo

Nexo aims to cater for a growing market of cryptocurrency enthusiasts who need access to fiat but don't want to part with their cryptocurrencies.
Nexo plans to make this easier by offering people an instant overdraft secured by their own cryptocurrency assets. Customers simply import their cryptocurrencies such as Bitcoin into their Nexo wallet, where they are provided with a fiat credit limit. Fiat currencies can be withdrawn using various methods, including bank transfer. It's a win-win for both parties involved; once the overdraft has been paid back, customers can withdraw their cryptocurrency assets.
Nexo is one of our favourite ICOs this year. It's been developed by the same people behind Credissimo, a leading FinTech group with a wealth of experience in the finance industry.
The Nexo token sale starts on 1 March 2018, with a fundraising goal of $50 million.
Website: https://nexo.io/