Bitstamp registers in France as a crypto exchange
One of the most sophisticated EU regimes has recognized Binance, Bitpanda, and Société Générale.
According to the regulator's website, Bitstamp has officially registered with the Financial Markets Authority in France.
It joins Binance, Bitpanda, and Société Générale's Forge unit in registering under the EU's most sophisticated crypto regime.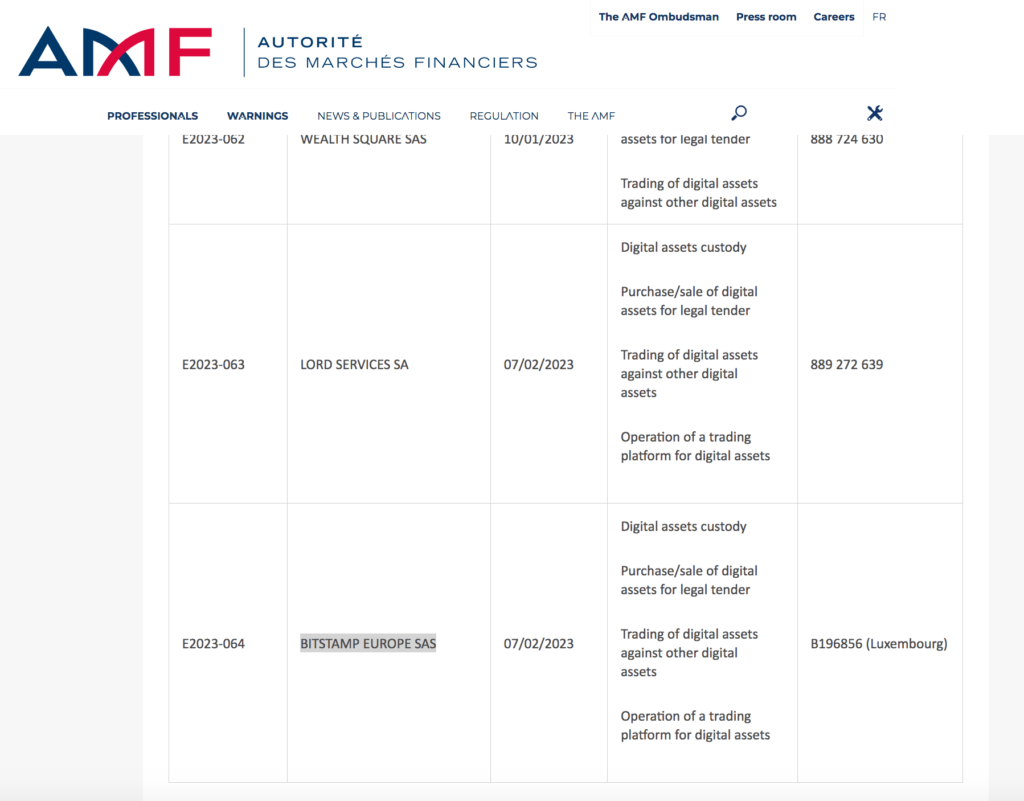 During registration, the company's management must be competent and reputable, and money laundering regulations must be met.
The Luxembourg-based, London-based, and New York-based Bitstamp has already registered in Spain and Italy. The European crypto sector is currently awaiting the arrival of the EU's Markets in Crypto Assets regulation, MiCA, which imposes strict reserve and investor information requirements on crypto services, such as wallets and exchanges.
To bridge the transition to MiCA, French lawmakers are proposing to separate client assets and manage conflicts of interest for unregistered companies serving the French market in the wake of the FTX collapse.