Six interesting ERC20 projects to invest in right now
In the last few months our editorial team have been flooded with pitches from a variety of token based startups. We've read white papers on everything from blatant scams through to fairytale ideas and everything in between.
As an investor it can be hard to cut through all this clutter and find the next big token, especially one that will make a good return on your investment. This is getting considerably harder with scammers becoming more creative when their marketing techniques and ideas.
That said every so often we do come across innovative blockchain projects that genuinely fix a problem and are set to revolutionise their respective industry.
Our team have researched six promising ERC20 tokens backed startups we think will make great investments.
HelloGold

HelloGold is not a Blockchain firm you might be familiar with, despite the company raising just over 17,000 Ether in a token sale earlier this year.
The project aims to simplify the purchase and management of Gold through a smartphone app for low to medium income customers based in poorer parts of the world.
Built on the Ethereum blockchain the project helps do what traditional gold investing cannot – it provides greater transparency and security for gold owners and verifies the amount of gold being held by each person whilst cross-checking with daily gold list custodians who physically store the gold in a fully insured vault in Singapore.
Why is this important? It means every gram of gold only has one owner and is completely traceable.
HelloGold have already delivered on many fronts. Their app is already available to download on Google Play and gold purchase trails are already unddrway in Malaysia.
They have also recently partnered with blockchain startup Aeon credit who have agreed to provide financing to customers at competitive rates.
It's the first certified Shariah compliant online gold platform in the world, during the token sale they attracted investment from heavyweight venture-capital firm Fenbushi Capital with Bo Shen from the firm also joining the advisory board.
As for the team it includes CEO Robin Lee who is the former CFO of the World Gold Council with a strong background in financial roles.
Roger Ward also has vast experience working in the gold industry, having most recently worked at the World Gold Council developing strategy and managing complex projects in London. Other team members have come from roles at the Royal Bank Scotland Group, Wolff Olins PLC, AEON Group and Wykeen Seet was the VP at Bangkok Bank in Thailand.
At the time of writing one HelloGold (HGT) costs $0.008512, making it a bargain.
It is currently trading on EtherDelta, HitBTC and Coss.
Cindicator

Cindicator is a decentralised analytics platform powered by 'hybrid' intelligence. The project raised a cool 55,569 Ether in the token sale earlier this year with over 4,000 participants.
Cindicator uses the wisdom of the crowd to determine answers to market changes. By aggregating opinions from a wide range of forecasters in different countries with different professional backgrounds, personal experience etc the platform can accurately quantify and provide accurate predictions when hedging trades.
The team behind Cindicator is what makes it a very promising token to watch. Names include Charlie Shrem COO at Jaxx, who is also a founder of the Bitcoin Foundation, Anthony Diiorio Founder at Jaxx and Ethereum, Marcus Killick Chairman of the Gibraltar Stock Exchange, Evan Cheng Director of Engineering at Facebook, Anton Govor head of strategy at Moscow Exchange, CFO and co-founder of changelly Konstantin Gladych.
The current price of one CND token is a steal at $0.016822. Trading is taking place on both HitBTC and Mercatox.
VeChain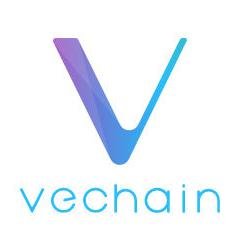 Established two years ago in Singapore VeChain is a product management platform built on the Ethereum Blockchain. They aim to revolutionise how products are processed through the supply chain by simplifying how manufacturers manage, collect and share data with vendors and consumers.
VeChain is already making waves by securing some very promising partnerships. Recently they were accepted into an incubation program launched by accounting giant PricewaterhouseCoopers (PwC). They have also partnered with the world's largest freight company, Kuehne & Nagel. The firm has a yearly revenue of around $21 billion. VeChain will help smartify parcels with chips linked to data held on the Blockchain to make tracking, managing and global collaboration more efficient.
VEN token is currently trading on Binance, Liqui, HitBtc, Coss, OpenLedger DEX, Kucoin and EtherDelta at $0.25 per token.
Tronix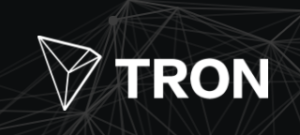 Beijing-based blockchain startup TRON is a protocol for the global digital entertainment industry. It provides developers with the infrastructure for app development and smart networks which in layman's terms means TRON is developing a worldwide free content entertainment system built on the blockchain which will enable users to publish, store and own media in a decentralised manner.
Tron's founder Justin Sun is no stranger to the entertainment industry and was named in Forbe's China 2015, 30 under 30.
He was also a former Chief Representative at Ripple and has since turned Peiwo, a streaming app into the leading live-streaming app in China. He will also bring the apps 10 million active userbase into the TRON ecosystem giving the project a solid user base from the get go.
Other members of the team include Jihan WU, CEO of Bitmain, Shuoji Zhou, partner of FBG Capital, Chaoyong Wang and founder of ChinaEquity Group.
The price of one TRX is currently $0.001956 and can be purchased on Binance, Liqui, Gatecoin, Mercatox, HitBtc and EtherDelta.
Request Network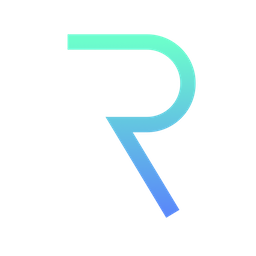 Fin-tech firm Request Network has made waves in the last couple of months when it raised a cool $33,600,000 in their initial coin offering. Unlike many Blockchain firms they were actually founded in 2015 and started receiving support very early on from ING bank. Request Network aims to become a decentralised network for payment requests allowing businesses or anyone for that matter to request monies from just about anywhere. It is looking to position itself as a payment provider like paypal, stripe etc with one of its main uses being invoice management on a distributed ledger.
Notably Request Network was the first ICO to be incubated by the well known American-based seed accelerator YCombinator.
Not only is Request Network utilising the Ethereum Blockchain but also other technologies including Civic, Aragon and 0x. The team behind Request Network also have great experience in the finance industry having founded money transfer service Moneytis. Gilles Fedak co-founder of iEx.ec also sites on the advisory board.
As blockchain starts being implemented into mainstream services it is crucial that tools and services are available to simplify and automate migration from traditional billing and invoicing systems through to blockchain based approaches. We Request.Network will be that bridge.
Request Network is trading at $0.054420 per REQ token on Binance, Kucoin, Liqui, Gate.io, EtherDelta, Mercatox and IDEX.
Utrust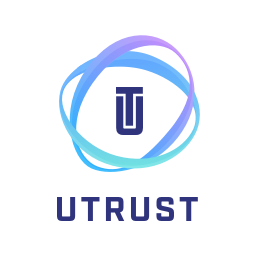 Similar to Request.Network and dubbed the "payments platform of the future" Utrust aims to take the benefits of PayPal and weave them in to Blockchain technology to create the ultimate online payment gateway that will protect buyers with mediation and sellers.
Utrust is a member of the Crypto Valley Association and is also supported by the Swiss government.
The team behind Utrust come from a variety of backgrounds including finance, banking, UX and cyber security.
The price of one Utrust token is just 6.5 cents through the crowdsale and is expected to be trading on EtherDelta very soon.