Many love to talk about the "glory days", the times when things weren't so bad. The phrase can be applied to a myriad of topics, including music. Today, many long for the glory days of rock n' roll, especially since there has yet to be another group like The Beatles, The Rolling Stones, and Led Zeppelin. Thankfully, however, there are ways for fans to relive the "glory days" because of incredible developments in modern technology.
After their drummer, John Bonham passed away, Led Zeppelin broke up, ending their "good 'ol days". However, it was the amazing advances in movie and DVD technology that allowed the band's memory to be forever etched in the digital world. Their concert DVDs weren't the first to be published, and they certainly wasn't the last. Yet lifelong fans could enjoy a concert from their home T.V., laptop, or portable DVD device. They could in a sense relive the glory days of rock n' roll as they pleased.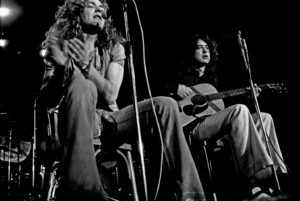 Even now, concert goers can re-experience the concert magic of their favorite modern day artists. Jay Z, Taylor Swift, and Katy Perry are just a small sampling of the artists that have live DVDs available for sale, allowing their devoted fans access to concert footage they may have never seen before. In other words, the DVD industry forever changed the way people watch concerts.
Blockchain and Virtual Reality are Changing the Game Even More
Soon, concert DVDs may be a thing of the past. The advent and growing popularity of virtual reality (VR) has put lifelike concert experiences at the fingertips of the world's biggest fans. Brian Markwalter, a senior vice president at the Consumer Technology Association, noted, "Concerts are a natural and viable application for VR – a technology that has the potential to change entertainment as we know it… Just as VR is transforming the way we enjoy gaming and travel, VR has the unique ability to offer an immersive, one-of-kind experience – engaging audiences and tapping their passion like ever before." Several high profile companies are heavily involved in the VR arms race, including Google, Sony, Samsung, and CEEK.
What's more, some companies like CEEK are harnessing the power of blockchain technology to make VR experiences–including concerts–even more realistic. The integration of blockchain technology will only further the progress that's been made in virtual reality technology over the past decade. This integration can make concerts much more affordable. Digital concerts require tremendously less overhead than a typical concert, while third parties like ticket brokers and scalpers are completely eliminated.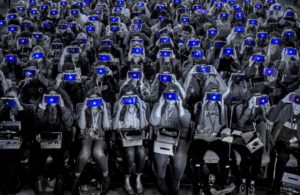 Lower costs for consumers don't necessarily mean lower quality, however. Blockchain powered VR concerts give fans the unique opportunity to purchase behind the scenes looks at different live shows, including unique digital VIP experiences. Likewise, fans can use decentralized crypto tokens issued by their favorite artists to buy digital goods and merchandise. The implementation of blockchain technology gives both fans and artists access to a digital world previously unattainable. The fact that artists are able to issue their own tokens and digital merchandise adds a personal touch to the platform, creating a unique but previously impossible relationship between a celebrity and their fans.
Smart contract based systems are what allow users to trade digital goods with decentralized cryptocurrencies while also providing protection and security that evades modern transactions. Each interaction between users–musicians and their fans, or fans with other fans–is secured by a smart contract so that no fraud takes place. What's more, smart contracts and decentralized marketplaces provide a level of transparency that the virtual good community will greatly appreciate.
In case this sounds too good to be true, CEEK actually has a live, working platform with partnerships with stars like Katy Perry, U2, and Lady Gaga. The device is available on Amazon.com yet comes at a fraction of the cost of other devices, but the same–if not better–quality. The blockchain upgrades will only make it better.