Cryptocurrency market is on shake. Someone has already thrown the auction and brought everything to fiat, someone just "gossip" in the hope of the future. After the late 2017 hype, money that goes around the market seems ridiculous. In fact, even in flat and falling, you can earn. For example, MGO is a very promising token.
Token has a very good scope of application: computer and mobile entertainment market. The industry shows explosive growth and it is not going to stop. Is it any wonder that MobileGO is growing where the rest of the market is heading down? In addition, the very concept of the token finds approval and positive feedback on MobileGO from the players.
MobileGO token can be found under the ticket MGO. Token is traded on dozens of different exchanges, but in fact, only two of them provide enough volume for trading: Digifinex and BCEX. There is little on Ethfinex and Bitforex.
MGO is a token for HODL
Let's proceed directly to trading and profits. MGO is a token for HODL. In other words, it should be taken into a portfolio for long-term investments. Why? Let's look at the dynamics. In the trading pair with USD, growth for the year – 157%, growth for the month – 236%. In the short term, on the contrary, it falls, about 11% per week.
Check the MobileGO ICO price chart (07.12.2018):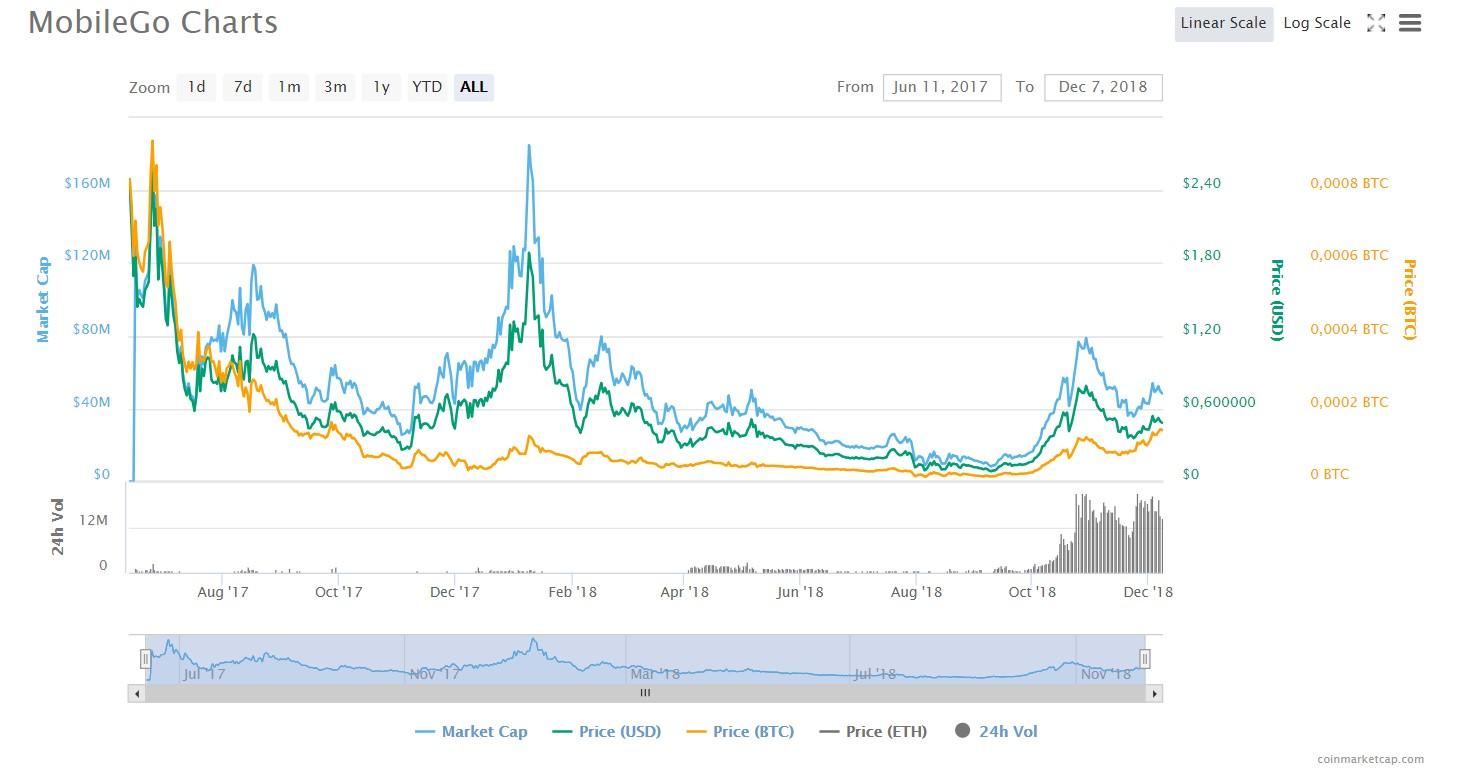 What are the prospects? They talk about cooperation with several leading IT-companies. On the part of the product – no concerns. From the market side, the token varies slightly. However, the price of it can take off at any second. The potential of MGO is huge.
Where you can buy MGO tokens?
According to CoinMarketCap, MobileGO tokens are available here: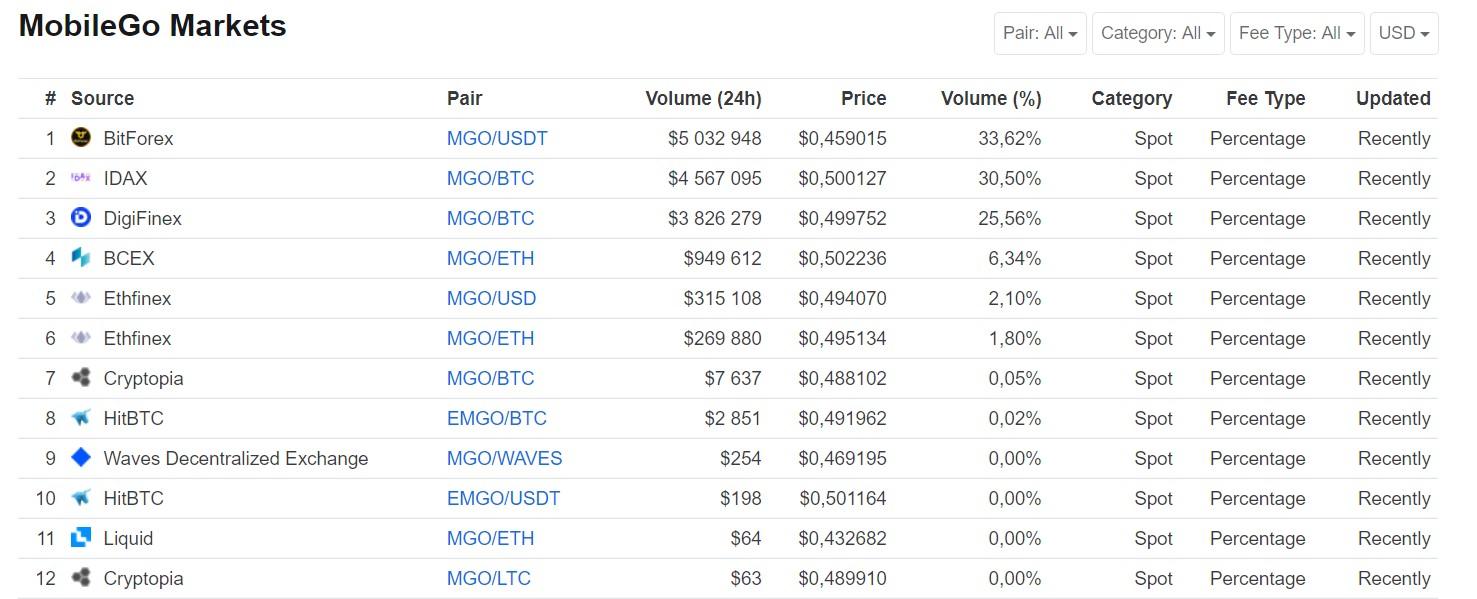 MobileGO is a great token with good prospects for the future. We won't be surprised at all if in half a year its price breaks through one dollar mark.
By the way, on December 5 – December 19 in 2018 MobileGO is having another airdrop. In order to become the rewarded participant of this MobileGO airdrop it's necessary to follow all social media pages and channels of the project. Also, users must retweet posts about two main releases of December. Such activity is rewarded with 1 MGO token.
If a user wants to earn more MGO tokens, 1 is given for installing GShare and earning 1 GShare Gold.
Two more MGO are shared as a free reward for the first 100 participants who will complete the mentioned above tasks.
10 users with the largest Gshare Gold balance will also get additional 6 MGO tokens on their accounts.
Anyone has a chance to get from 1 to 10 MGO tokens for free taking part in the airdrop! If you need more details – visit t.me/mobilegoairdrop or airdrop.mobilego.io!