With new ICO's being launched everyday the industry is thriving but it is becoming harder and harder to identify high quality, sustainable and investor friendly projects.
This has been compounded by the general bearish trend that has surrounded the space since the Decembers bull run where virtually every coin reached new all time highs (ATHs). The main reasons for this recent downward trend however have included: China confusion, hacks, Tether woes, Binance fud and more recently the dumping of roughly 35,000 Bitcoin and Bitcoin Cash onto the market by the Mt. Gox trustees which correlated perfectly with the drops we can see on the charts.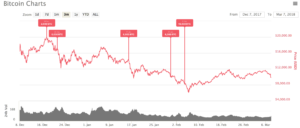 With the market now showing signs of stabilization this is the perfect buy-in opportunity to invest in high quality projects at a fraction of their worth.
So without further ado check out our top upcoming ICO's and cryptocurrencies we think will provide a good return on investment throughout 2018.
P.s Why listen to us? Because we have a proven track record in recommending high quality, very profitable projects. Take a look for yourself here and here.
XYO Network

XY, the firm behind XYO Network have built and currently expanding one of the worlds largest decentralised location tracking protocols with GPS beacons and Bluetooth.
The result? Tagging and monitoring the movement of physical objects (including humans) anywhere in the world.
For example in the future governments and agencies could potentially use the technology to ensure everyone is registered and able to move around legally and freely through selected jurisdictions with no additional need for verification, passports etc. It can also help with realtime tracking of lost, missing, wanted people or objects.
Another use case would be ecommerce. Given the amount of parcels that go missing with no resolution/ accountability companies can use the tracking to manage their shipping and supply chain needs resulting in full transparency and accountability. For example an ecommerce store only takes payment once an item has been received by the customer.
XYO Network powers the service through its mining kits and enables anyone with a location tracking device such as Bluetooth, GPS, LPWAN (LoRA), Low Earth Orbit LEO Satellites to contribute. As referred to in the Whitepaper these Sentinels, Bridges, Archivists and Diviners are also rewarded with XYO Tokens based on their interactivity/ helpfulness.
XYO Network will be running a token sale this March. Whitelist restrictions apply and you can take part by visiting their website.
Website: https://xyo.network/
Essentia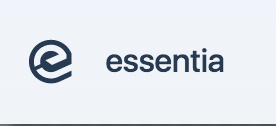 Data ownership has become a hot topic these last couple of years with many unaware that corporations, governments and other 3rd party entities are profiting from what many consider to be their personal data.
According to research studies in 2017 digitally generated data amassed roughly $1 trillion dollars in revenue last year, none of which is seen by the individual whom it concerns.
Blockchain startup Essentia wants to change this by developing a way for everyone to decide and control who has access to their data, what it can be used for and receiving a fee for its use.
The infrastructure model can be split up into three sections. These are:
User Data
Essences – This is the container that holds and controls the flow to the users data
Essentia Network – This is the decentralised network that manages the Essences in a clean, interoperable and secure manner.
Third parties and dApps can easily access user data as pluggable oracles based on what information users wish to release. Developers can also build on top of the Essentia framework to create data management tools, identity solutions, data exchanges, decentralized CRMs etc.
For example using Essentia's eLogin users can authenticate and login to compatible websites without the need for any password. This move away from insecure and sometimes cumbersome passwords means more security, privacy and a cleaner interface to manage identity and authentication across every service that the user wishes to use.
The firm has an impressive advisory board which includes:
European Commission and certified business coache Erik van der Staak
Thomas Graham who is a managing partner at crypto advisory firm TLDR;
Francesco fusetti who raised $19 million with his charity project AidCoin
Yann Marston with 20 years experience in business, he is responsible for strategic sales at Motorola Solutions.
Esentia is running an initial coin offering to raise funds enabling investors to purchase ESS tokens which will power the technology. The price is set at 1 ETH = 15000 ESS and they aim to raise $31,900,000.
You can find more at the website here: https://essentia.one/
Hoqu

HOQU aspires to be the world's first decentralised marketing platform enabling affiliates and merchants to work together directly without the need for a middleman. This ensures both parties are treated fairly with all actions completed through transparent smart contracts.
The global advertising industry is estimated to be worth some $200 billion dollars per year with the USA, China and United Kingdom dominating the market. HOQU hopes that a large proportion of these transaction will be running on their blockchain in the near future.
It's no secret that this industry is centralised with the affiliate networks controlling a large number of merchants and affiliates. In doing so they are able to set high fees and low commissions, all the while enforcing unjustified and overpriced account maintenance charges.
Startups are also often priced out of joining the networks with insanely high barriers placed in their way. HOQU removes these barriers with smart contract technology and fair fees for all.
This technology creates a win win scenario for both merchants and affiliates by reducing fraud, ensuring fair payouts and lower all round costs. All whilst streamlining the whole process.
HOQU's Initial coin offering raised $18.7 million and at the time of writing HOQU (HQX) was trading at $0.083164 on IDEX and ForkDelta.
Website: https://www.hoqu.io/
Gems

Gems is a decentralised mechanical turk powered by blockchain technology. It builds on the shortcomings of traditional Mechanical Turks such as Amazons MTurk and Crowd Flower.
A traditional MTurk is a crowdsourcing Internet marketplace which enables individuals and businesses (also known as requesters) to hire others to perform microtasks that computers are currently unable to do.
However current providers are very inefficient, implement costly verification techniques (consensus by redundancy), charge exorbitant fees and are unavailable to a large portion of the workforce who don't have access to bank accounts.
By using blockchain technology Gems is able to eradicate all these issues.
Gems is currently being advised by a range of industry heavyweights that include Medium and Twitter co-founder Biz Stone, Augur co-founder Joey Krug, reCAPTCHA co-founder Ben Maurer, Aragon co-founder Luis Cuende and co-founder of NEO Global Capital Roger Lim.
At the time of writing Gems is trading at $0.018616 on Gate.io and IDEX for both USDT and ETH pairs.
Website: https://gems.org/
Upfring

Peer-to-peer file sharing is a phrase most of us are familiar with. It was once one of the most popular ways to share files across the internet and through the use of torrents still is even today.
It is however starting to show its age and limitations. One of the biggest being a massive disparity between file downloads and availability ratio.
This is due to the lack of seeders who have no incentive to share content other than as a hobby or possible notoriety.
Upfiring tackles the root cause of this problem by offering seeders compensation (payment in UFR) for their contributions.
By adding incentivisation in to the mix seeders rise to a higher calibre and become more abundant, resulting in faster access and downloads for users.
The process is as follows:
A seeder shares a file through the Upfiring network
The file is encrypted by the platform
A downloader requests access to the seeded file but can only download once they have paid using the currency of the network which is UFR tokens.
Once downloaded and paid for in full the file can be decrypted.
UFR is currently trading on various exchanges including Cryptopia, Stocks.Exchange, IDEX and ForkDelta at roughly $0.30 and has been tipped by many as a coin that should at least rech $5 by Q4 of 2018 due to the attractive market cap.
Website: https://upfiring.com/
Cardano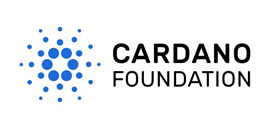 It would be almost criminal to end the article without mentioning Cardano. This is by far one of the most exciting (albeit adventurous) projects that we will be following over the course of 2018/2019.
Founded by Charles Hoskinson, a former co-founder of Ethereum and Jeremy Wood, operations manager at Ethereum, the project takes all the best bits from previous generation blockchains and rolls them in to a peer-reviewed, institutionally backed decentralised public blockchain and cryptocurrency. In essence Cardano wants to be Ethereum but usable day-to-day e.g far more scalable, sustainable, and interoperable.
Born out of scientific philosophy with experts contributing from all over the world not only helps Cardano develop a solid, research-backed foundation but will also simplify government and legal approval when that time comes.
Their detailed roadmap can be found on the website with upcoming events such as Ledger support and the opening of a new research and development center that focuses on the Cardano blockchain Ho Chi Minh city.
Cardano (ADA) is currently trading at $0.22.
Website: https://www.cardano.org/
That's it for now!
p.s Last year with tipped HelloGold, Cindicator, VeChain, TRON, Request Network and Utrust. All of which not only increased in price but reached significant roadmap goals, formed partnerships and are starting to make real change across many industries with their Blockchain technology.