Since the environment we buy our products from has become ever more global, it has become more and more difficult to keep track of where and these products are made, and if they've been manufactured in a way that adheres to our principles. Now, however, a new Swedish blockchain company looks set to change all that.
PaperTale is a new venture in which you're able to trace a product from its inception using the blockchain, and it brings with it lots of new possibilities.
Let's say you're looking at a table, but you're curious as to the worker's living standards where it was made, and wish to see if they were paid a fair wage. You can scan the product with your smartphone, and check to see if the employee's who made the table receive salaries fit for the acceptable living standards in their country.
Or perhaps you want to get verified information about the table's supply chain and its environmental impact? Again, just scan the product with your phone and the information will be relayed to you on the screen. Using PaperTale, consumers can be much more ethical with their purchases, choosing products that benefit the workers or the environment most.
This traceability is made a reality through PaperTale by way of special protocols built on the blockchain. These enable you to see detailed facets regarding the methods and ethics used to produce the item. On top of that, through PaperTale and your smartphone, it's possible to send tips directly to the worker who made your products, and have it verified so you can be assured your money has gone to the right people.
PaperTale has been two years in the making, and is finally ready to make its mark on the world. They already have a proof of concept, through the way of a textile company in Pakistan, where all of their new clothes are manufactured using this technology in mind. The tech isn't limited to textiles though, with PaperTale the possibilities are almost endless.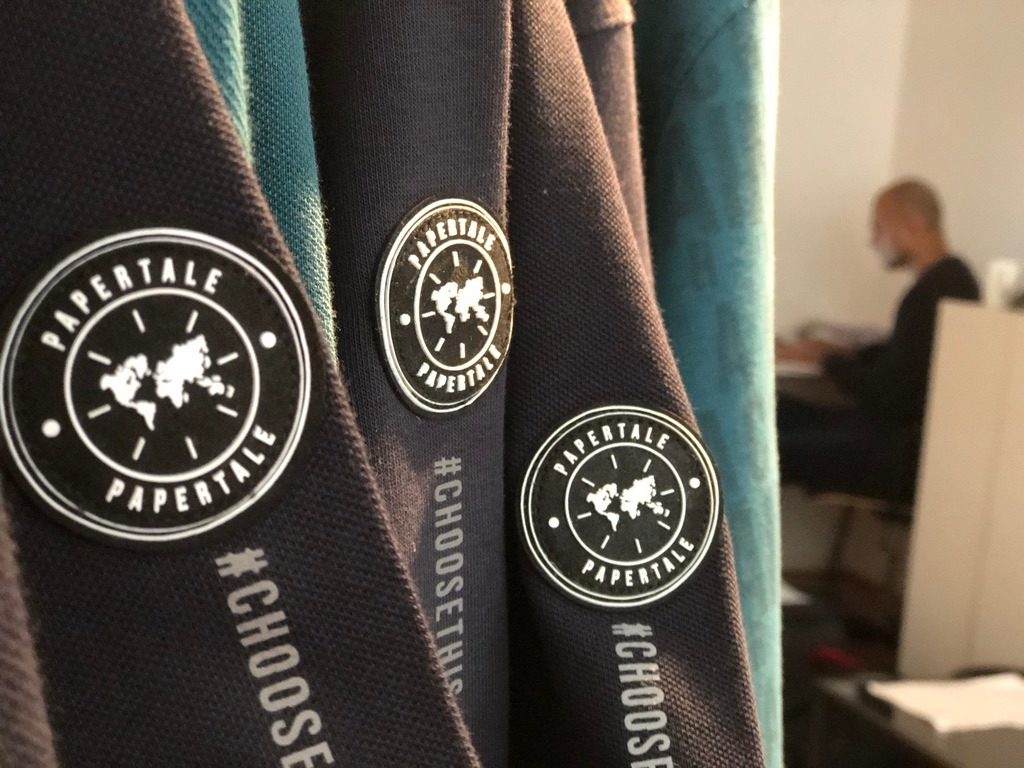 If you're one of the many people concerned about workers' rights and the environment and want to ensure that what you buy is ethical and complements your principles, PaperTale is the technology that will get you where you want to be. To show your support, their crowdfunding campaign is about to go underway on Kickstarter on 13th November, where you'll have the chance to be the first to use the new technology.
Support worker's rights by showing your support for PaperTale.