Strategic Partnership Unveiled: Floki and TokenFi Align Forces with Legends League Cricket Titans the Manipal Tigers and the Bhilwara Kings
In a groundbreaking move set to resonate across the global cricketing landscape, Floki and its counterpart, TokenFi, have announced a strategic alliance with two iconic Legends League Cricket teams: the Manipal Tigers and the Bhilwara Kings.
This strategic marketing partnership represents a concerted effort to unleash the power of the Floki and TokenFi brands on the massive stage of over 700 million cricket enthusiasts worldwide.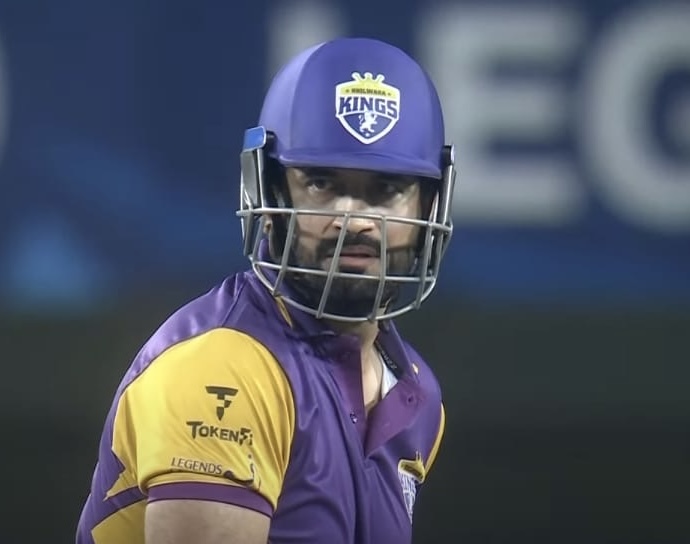 As part of a comprehensive marketing campaign, Floki will take center stage as the back-of-shirt sponsor and primary upper-arm sponsor for the Manipal Tigers, while simultaneously, TokenFi will claim a prominent position as the back-of-shirt sponsor and leading upper-arm sponsor for the Bhilwara Kings.
Beyond traditional sponsorship, Floki and TokenFi secure a suite of marketing rights, spanning from assertive social media promotions to exclusive signed merchandise.
The upcoming Legends League Cricket event in India, scheduled between November 18 and December 9, 2023, will serve as the battleground for Floki and TokenFi's prominence. With Floki featured prominently in the Manipal Tigers' clash against the Gujarat Giants on November 20, and TokenFi making its debut in the opening match as the Bhilwara Kings face off against the India Capitals, the duo anticipates exposure in a total of 19 matches, captivating a global audience exceeding 700 million.
A novel twist to this collaboration will unfold on November 24th when Floki and TokenFi take the spotlight across opposing teams during the "clash of the tokens" style event, as the Bhilwara Kings challenge the Manipal Tigers.
This strategic marketing move not only propels the Floki and TokenFi brands into the limelight in India and South Asia but also bolsters their global legitimacy.
The Legends League Cricket matches will not only be broadcasted across India, Pakistan, Sri Lanka, and Bangladesh but will also enjoy extensive international coverage on esteemed platforms such as ESPN in the United States, BT Sport in the United Kingdom and Ireland, Kayo in Australia, and Etilsat in the MENA region.
Key Insights into Legends League Cricket:
Reaches over 700 million cricket fans worldwide, primarily in India and Asia, aligning with the anticipated crypto growth in the region.
Boasts an average TV rating 300% higher than any other international T20 league.
Draws 250 million live viewers globally.
Captivates over 450 million fans with ancillary Legends League Cricket content globally.
Attracts a robust male audience (91%), predominantly aged 18–34, presenting a perfect demographic for crypto messaging.
Additional Exposure for Floki and TokenFi:
Inclusion of Floki and TokenFi branding on match uniforms.
Floki branding displayed on fixed perimeter boards.
Floki branding showcased on giant screens during matches.
Strategic social media mentions and integrations across multiple platforms.
Exclusive usage rights for player images, team logos, and more.
In Conclusion: This strategic marketing move is a monumental step, introducing Floki and TokenFi to a global audience of over 700 million as the crypto market gears up for a bullish trend. It signifies just one of many strategic initiatives aimed at solidifying Floki and TokenFi as the foremost cryptocurrency brands worldwide.