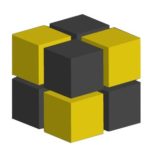 Ottignies-Louvain-la-Neuve, Belgium – The world's first DARFChain solution for the integration of opensource ERP Odoo and smart contracts Ethereum with strong expertise in ICOs audit was presented at the October, 4-6 partner's conference Odoo experience – 2017.
Stanislav Taktaev, CEO of DARFChain, presented the decision to the founders of Odoo Fabien Pinckaers and Antony Lesuisse, made an on-stand presentation of the product and held series of negotiations with Odoo's partners.
Over 10 agreements was reached on the preparation of pilot projects in different countries, from Belgium and France to Tunisia and Australia.
Participants of the exhibition noted the novelty of such products with strong expertise and transparency, and the possibilities of its application in various fields – logistics, customs, distributed accounting. DARFchain was the only one blockchain solution to over 2,400+ participators and over 60 exhibitors.
As a result, a network of partners – testers and implementers of DARFChain will be formed and pilot projects will be launched.
DARFChain's team develops an inter-planetary Distributed Accounting Resource and Finance management system on blockChain to help businesses in whole world entering to non-fiat economy (tokenomy). It can reduce poverty, we guess, if everybody will can issue and use tokens in everyday life.
In beginning of September DARFChain's report about ICOs audit become a base to article in Forbes by Roger Atkinson:
https://www.forbes.com/sites/rogeraitken/2017/09/05/sci-fi-crypto-icos-versus-real-business-icos-breaking-down-the-hype/#53ef53dc239f
Right now DARFChain finish developing of free-scalable version of ERP on IPFS ("Interplanetary File System") and working on the "DARFBoard" – control and audit instrument of ICO projects, for crowdinvestors.
Early, DARFChain made successful integration Odoo ERP, BigchainDB and Ethereum: http://www.the-blockchain.com/2017/09/21/darfchain-successfully-implements-distributed-erp-system-encompassing-odoo-bigchaindb-ethereum-technology/
DARFchain: Join Tokens sale before 1. November 2017
****
DARFchain (Distributed Accounting, Resources and Financials on blockchain) is an open-source blockchain based Enterprise Resource Planning solution operating on BigchainDB, Ethereum and Waves platforms. The startup was founded in May 2017 by Konstantin Bakulev and Stanislav Taktaev. DARFchain has its headquarters in Moscow.
http://darfchain.com/
Odoo (formerly OpenERP) is an open source all-in-one ERP/management software that includes CRM, eCommerce, accounting, inventory, PoS and project management solutions. Odoo is being developed by OpenERP S.A., Belgium.
https://www.odoo.com/
Please follow and like us: