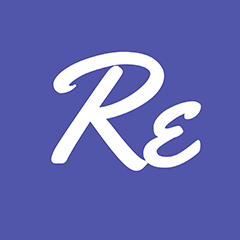 Retainly is fast building the first Customer Retention Platform that businesses across the world can use to manage their Loyalty Programs automatically. Retainly's Marketing Automation platform is already disrupting many of the established giants like Intercom, MailChimp, and HubSpot. With Collie, the Loyalty Platform, Retainly will be offering the first product to be adopted by all Online Businesses and those businesses that intend to quickly convert their legacy loyalty systems. Collie is being built with a decentralized token called RETN, and using distributed app technology for Blockchain, merchants around the Globe will be able to reward their customers in one currency.
So you may be spending on Amazon or Etsy, or spending on QuickBooks or Workday, or spending at a retail giant, or buying tickets with airlines, all your Loyalty points will now be converted into one single account. No more store credits or discount vouchers, your points are now as good as cash.
Retainly is designed to cater to the entire digital marketing landscape, starting from Lead Generation, to Lead Engagement & Conversion, to Customer Retention. The Customer Retention Block currently has AI driven behavioral marketing, which will be augmented with Virus – The Viral Referral marketing platform, and Collie – The Loyalty Marketing Platform.
The RET Token is used to power the Collie platform and works as a means to reward or get rewarded for Referral Marketing and Loyalty Marketing programs. The Merchant decides the point for every activity performed by their customers. The Merchant also decides the value of each point based on RET exchange rate. Merchants first populate their Collie platform by purchasing RET. Their customers automatically get to see their Reward Points in real-time and can choose when to redeem it from their Wallet by clicking a button. As the merchant's wallet depletes, they get auto notifications to populate their Wallet. Alternatively, they can also choose a maximum threshold of auto-population into their Wallet.
Retainly's CEO and Founder, Palash Bagchi shared that RET provides a safe, seamless experience for all Internet businesses and SaaS companies. He then quoted, "
 "The common man needs to be rewarded for every transaction. That reward should be cash and not another store credit. Imagine all people on this planet getting rewarded into a single currency for every transaction they do, no matter where."
"Virus" application is ready and planned to be released before Pre ICO Sale while the roadmap for "Collie" is in place and set to hit the market in March 2018. Retainly's mission is to build a decentralized marketing automation platform and bring distributed apps to the mainstream, with extremely easy and user-friendly tools that will make more and more people use Cryptocurrencies.
Token Sale Details:
Pre ICO:
Start Date: 07th December 2017 12:00 PM GMT
End Date: 30th December 2017 12:00 PM GMT
Crowd Sale
Start Date: 15th January 2018 12:00 PM GMT
End Date: 15th February 2018 12:00 PM GMT
Learn more about Retainly ICO and check out their whitepaper.