Bitcoin was scheduled to upgrade mid November following SegWit2x proposal
Major bitcoin developers dropped their support for the upgrade
Developers behind SegWit2x announced today they are calling off plans
The Bitcoin block size increase has been suspended after the organisers behind the scaling proposal called off the attempt earlier today.
The news surged Bitcoin to a record high of $7737 with altcoins also seeing a rise in price.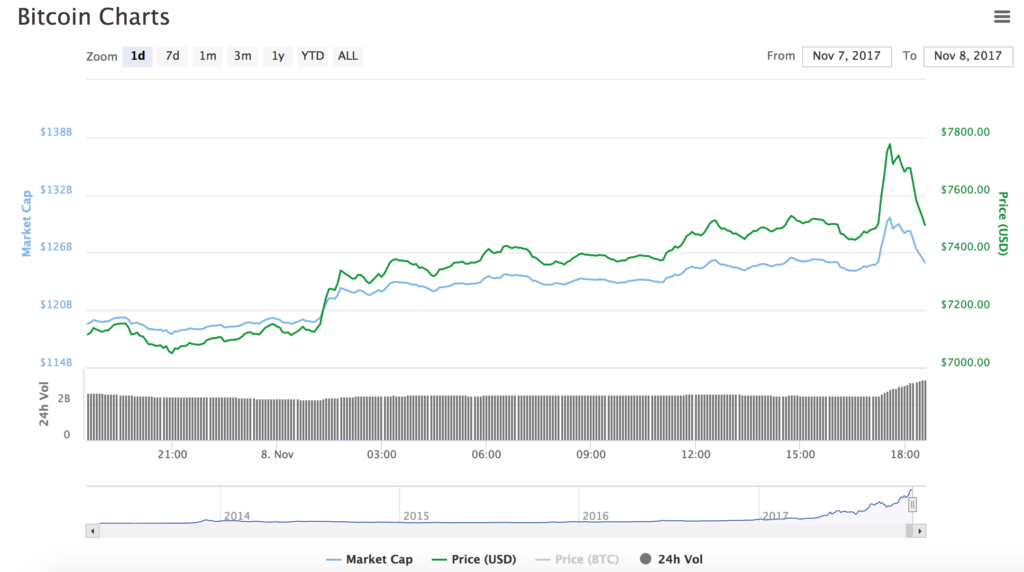 Mike Belshe, the CEO of BitGo who was one of the leaders of the SegWit2x proposal announced today that the proceeding could divide the Bitcoin community and set back its growth.
"Unfortunately, it is clear that we have not built sufficient consensus for a clean blocksize upgrade at this time. Continuing on the current path could divide the community and be a setback to Bitcoin's growth. This was never the goal of Segwit2x."
You can read the full email here.
Segwit2x gained early support from startups and mining pools who seeked to increase the block size this month.
The email was also signed by other notable figures pushing for Swgwit2x – Mike Belshe, Wences Casares, Jihan Wu, Jeff Garzik, Peter Smith and Erik
Voorhees.
Although the increase has been halted for now, the group aims to increase the block size at a later date with more support.
Did you miss the news as it broke? Monitor the Bitcoin news as it happens using our real-time app.