Bitcoin appeared to lose vital $7k support earlier this week dropping to $6.9K on the 5th of August, but a small rally may soon be on the horizon from technical analysis of the charts.
What we might be seeing at the moment is a bearish decline from taking into consideration the 50-day moving average (MA) where selling pressure failed to push the price lower than $6.9k due to the strong resistance.
At the time of writing the price reached $7,287.91 on Huobi with Bithumb not far behind at $7,255.52 per Bitcoin, but western exchanges are much slow on the corrective rally with the price at $7,188.46.
At the time of writing the the price of one Bitcoin on the largest exchange by 24 hour volume, BitForex is $7,098.84
This strong buying support behind the 50-day moving average could be an early indicator of a bullish August with a rally towards $7,500 – $7,600 expected.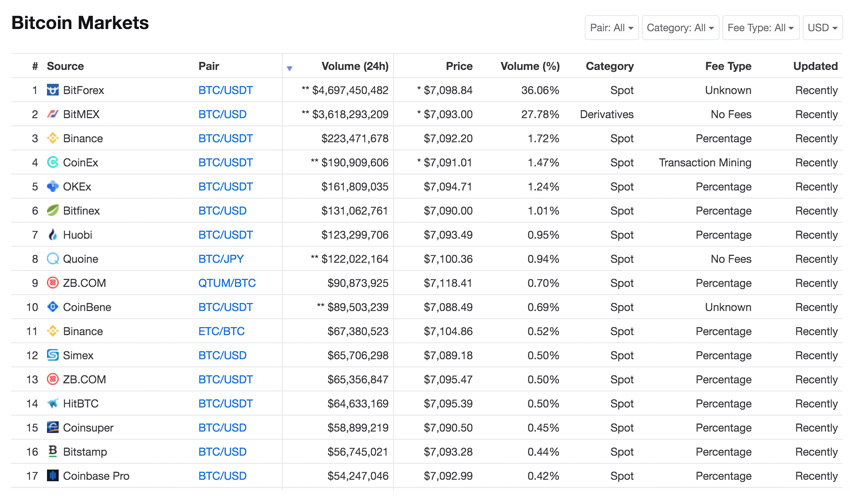 This change of market is based on strong rumours circulating that the U.S. Securities and Exchange Commission (SEC) may finally give the green light to a Bitcoin exchange-traded fund (ETF) at the end of this week when the SEC meet on the 10th of August.
In other news major Swiss-based banks, CoinBase and Goldman Sachs are enhancing custody services for their big institutional clients which will see a secure cryptocurrency service for storing large amounts of crypto.
What do you think will happen to the Bitcoin price this week?