We speak to Coin4ce's operations manager and chief revenue officer at BitPagos.
The current financial situation is extremely worrying for the Argentinian people with the 25-30-percent inflation rate reducing the value of the Peso. This has resulted in an increased daily living cost for millions of people, which in turn is driving up the blackmarket trade in illegal Blue dollars.
The situation has been well documented for over a decade. Investment within in the dollar grew rapidly since the Argentinian government defaulted on the debt in 2001 causing a lack of financial trust in the people.
President Cristina Kirchner has since pushed several hard hitting legal measures to curb the dollar trade, one of which is stopping the exchange of the Peso to Dollar in many of the banks.
She then went on to increase the credit card tax to a whopping 35% on international purchases, which caused a further financial blow to the people.
Due to these clamp downs it has become increasingly hard for traders to keep up with the supply of dollars and avoid inflation. Black Market workers often have to cross the border to Uruguay to withdraw dollars from ATM's to compete with the ever growing trade.
This has ultimately paved the way for an alternative currency, Bitcoin which is easier, more convenient and sustainable with the added incentive of bypassing inflation risks.
Bitcoin is growing extremely fast in Argentina, Localbitcoins.com ranks the country within the top 10 on their statistics page showing a healthy exchange network already developing in many cities.
Government regulation around the cryptocurrency has yet to be clearly announced, but due to the growth this could well change (very soon).
One company leading the way in Argentina is BitPagos whose main aim is to provide merchants and buyers with easy, cheap and fast electronic payments to Latin America, most notably Argentina.
---
We spoke to Fernando Paradiso the Chief Revenue Officer of BitPagos: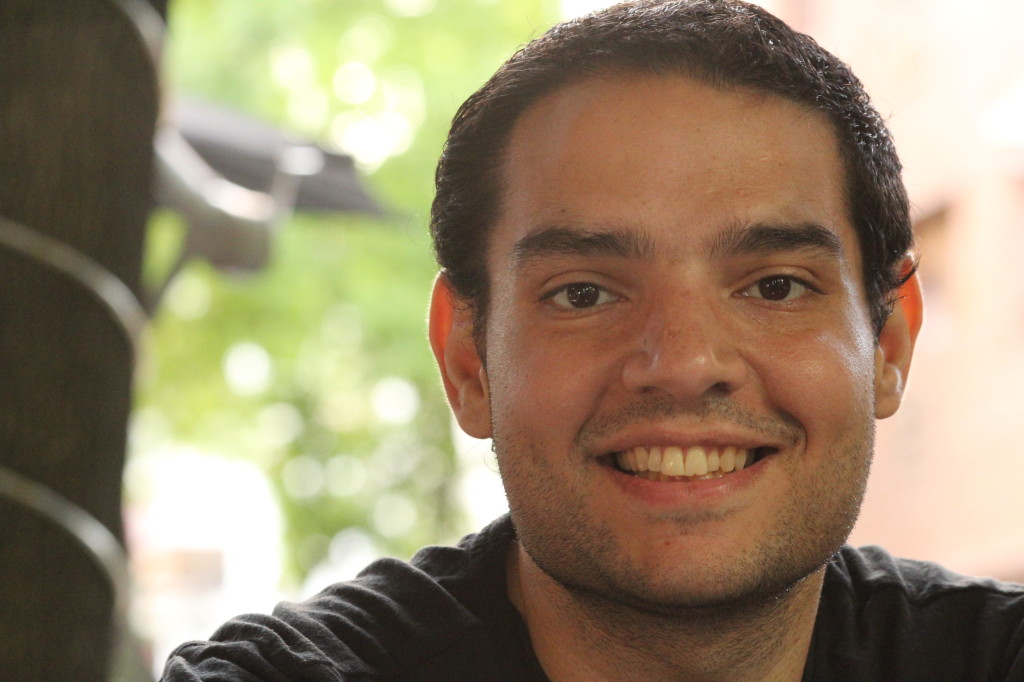 What are your thoughts on Argentina adopting Bitcoin?
Argentina is going to be, perhaps, the first country in latin america to adopt bitcoin. But not only because of the dollar spread, but because we're used to be early adopter in technology terms.

In terms of financials, bitcoin is a safe way to keep savings, make extra revenue because of the currency fluctuation and also stay safe from the inflation.
Are you seeing an increase in businesses using BitPagos to accept bitcoin?
In argentina there are several companies that are adopting bitcoin as a payment methods, most likely hotels, travel agency and tourism oriented companies and services.

The main reason of this behaviour it's because nowadays bitcoin is being used a financial instrument, a saving method or a way for tourist to move money on a safe way, avoiding controls and so… it's kind of a new "Amex Traveler's check"

And at Bitpagos we're reaching online companies like MMO's social games and social networks to adopt bitcoin as a payment method, because there are no age restriction, there are no chargebacks, it has instant approval and since the fee is incredible low, this companies make more money out of micropayments.
Do you think the "Central Bank of Argentina" will try to stop people converting Pesos to Bitcoin ?
Bitcoin is way bigger than the Argentinean central bank… therefore, they first need to understand what's a bitcoin and how other countries behave in terms of this currency.

On top of that, the dollar leak is bigger than you think, but it's happening through other channels.

And here, bitcoin is considered a digital active, therefore is not illegal to buy them, sell them or save them.
How can people support the growth of Bitcoin in Argentina ?
Well, that's a good question… truth be told, the current market it's incredibly small compared to it's potential…

Every day more stores, bars, restaurants and theatres are accepting bitcoin as a payment method.

Since there are lot's of bitcoin here, exchanges are focusing on reaching them and we're looking for ways to ease the access to bitcoin to anyone who wants to buy or participate in this world.

We're going to set a network of offline payment methods we're users are going to be able to buy bitcoin in places like drugstores or supermarkets.

In the meantime we encourage more and more companies, stores and services to accept this new currency as a payment method.
How fast is BitPagos growing in Argentina and the rest of Latin America?
Well I can tell you that currently at bitpagos we have more than 400 active merchants accepting bitcoin and we're processing more than U$S100K monthly.
BitPagos has also been accelerated by Boost.vc in Silicon Valle and successful financial rounds from: Tim Draper, Naranya Ventures, NXTP Labs, Stanford Investment Club and several angel investors
---
Coin4ce is also on a mission to make it easy for people across Latin America to buy, sell, and use Bitcoins. They made headlines in the Panampost this week for developing an application to pioneer Bitcoin in a Chilean Nightclub.
We spoke with Coin4ce about the current Bitcoin situation in the Latin Americas region and asked if they are looking to expand to further countries.
Can you see Latin America overtaking China in terms of growth/volume?
Austin DeLonge – Coin4ce's operations manager comments:
I am not sure about LatAm overtaking China in terms of Bitcoin growth/volume. I think both markets will have exciting developments happening, but they are in different stages right now, so I personally don't really compare them against one another.

Right now we are focused on Chile, Mexico, Peru and Colombia. We would potentially like to expand to more countries down the road, but no plans at the moment.

We are more focused on helping consumers buy and sell Bitcoins, so we don't actually have any other merchants using our solutions to accept Bitcoins, but are happy to assist in the process if there are merchants with questions.

We are hosting a big Bitcoin vent tomorrow night in Providencia, Santiago and everyone is welcome! http://www.meetup.com/startupchile/events/156808202/

We are very excited to see continued growth in Latin America as more people start learning about Bitcoin and starting to use it. We always recommend that people do research to understand Bitcoin first, as it is a fascinating new technology. We also have a blog that we encourage users to check out for some educational pieces and updates about Coin4ce.
So there you have it. Bitcoins continue to go from strength to strength with many around the globe crying out for an alternative currency that they, the people can control.
Will the Bitcoin train ever stop? Lets hope not!