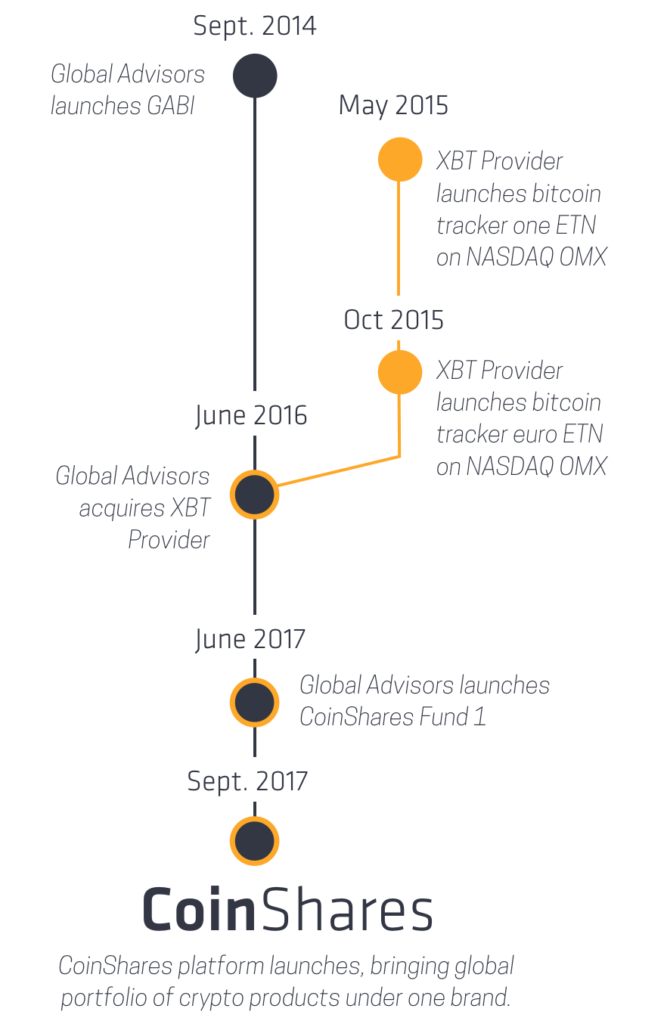 Launched just last week by Jersey-based financial firm CoinShares, the Ether Tracker One and Ether Tracker Euro exchange-traded note (ETN) has now surpassed $10 million since trading on Nasdaq Stockholm.
CoinShares combined assets under management (AUM) (which included the Bitcoin Tracker One and Bitcoin Tracker Euro) are now at $330 million since launching in 2015.
"When the group's bitcoin ETNs – which are now at $330MM in AUM – launched in 2015, it took one year to attract the initial $10MM in AUM. The Ether Trackers achieved that in less than a week" says Ryan Radloff, Principal at CoinShares.
Due to popular demand by investors CoinShares is now providing professional asset research into the top 5 crypto-assets, this they believe is something new due to all previous research that was carried out more or less focused just on Bitcoin.
The first research is named Ether Asset Highlight launched today: https://coinshares.co.uk/#research
"We are excited to bring CoinShares Research to life as we begin to support the needs of the next wave of crypto investors. Now that we have a team covering ether, bitcoin and a few others on a full-time basis, expect more great coverage to come soon," says Ryan Radloff, Principal at CoinShares.
The brand comprises two exchange traded bitcoin notes (COINXBT & COINXBE), two exchange traded ether notes (COINETH & COINETHE) and two funds (GABI & CoinShare Fund 1). All of these represent 'first of their kind' products in their respective categories.
For many investing in cryptocurrencies can be unfamiliar territory due to the complexity of managing wallets, dealing with exchanges and the related security concerns. ETN's act as a gateway, simplifying the process for everyday investors who want to dabble in the cryptocurrency market but don't know how.