BuyBitcoin.sg, a Bitcoin reseller based in Singapore has successfully forged a deal with ZipZap allowing Britons to walk into 28,000 buildings across the country and easily purchase Bitcoins with cash.
The participating 'points of purchase' are for the most part corner shops who were already using the global cash payment network to provide various other services such as energy bills, phone credit etc at their local convenience stores.
This style of system has been present in the United Kingdom for some time now so retrofitting it for Bitcoin makes it a tried and tested, extremely safe way to purchase Bitcoins as the shops have previously been used by thousands of customers. In essence this means the participating establishments have already been vetted and have been using the payment network for sometime in a bricks and mortar business.
With the launch of BuyBitcoin.sg in the UK, obtaining digital currency for the none-tech savvy is becoming increasingly easier, removing the tiresome task of international payments to US based exchanges.
Some of the technology behind BuyBitcoin.sg is currently powered by California based ZipZap Inc who manages the cash payment infrastructure.
We caught up with Lasse Olesen, CEO of BuyBitcoin.sg
Who are you? what are your backgrounds before launching BuyBitcoin?

The team behind BuyBitcoin.sg is the same as the team behind www.BitcoinNordic.com, which has been running since early 2012 as one of the first and largest Bitcoin resellers in Europe.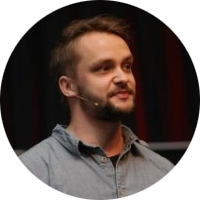 Founder and CEO Lasse Birk Olesen, B.Eng, b. 1987, has been a stable of the Bitcoin community since 2011 and has aided the Bankers Association and multiple government entities in Denmark with understanding Bitcoin.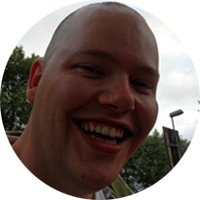 CTO Thomas Steen Rasmussen, b. 1979, is systems developer and administrator. He has more than 10 years of experience in network and system security, system and database design and internet standards from IBM, Siemens, and more.
What cities have been the most popular in terms of using your services to buy Bitcoins? London?

Yes, the greater London area naturally sees a concentration of customers.
Are each of the locations where Bitcoins can be purchased vetted in anyway ?

We use ZipZap's cash payment infrastructure. For details please contact ZipZap. But before us, the locations were already being used to pay other types of bills and online purchases – we're just adding Bitcoin support.
Have you received any funding?

No, and we're currently not looking, but may be looking for more capital in the future.
What are the plans for the future?

Plans are to expand accepting cash payments into more countries and making the entire Bitcoin consumer and end-user experience as comfortable, secure and easy as possible.
How many Bitcoins have been purchased through BuyBitcoin? What are you expect numbers?

Sorry, we'd like to not disclose that for now.
We are excited to present the easiest and fastest way to buy bitcoins in United Kingdom. This is a key piece of infrastructure that allows Bitcoin to grow further in the UK!
For more interesting Bitcoin news don't forget to follow Coin Spectator on Twitter or like us on Facebook.
Support your corner shop!