On October 31, 2017, the Estonian company Crypterium will hold an ICO (Initial Coin Offering). Crypterium is a mobile cryptobank that allows instant payments, the exchange of fiat and cryptocurrencies, cashback from transactions, the issue of crypto loans and much more. The goal of the project is to create an integrated banking service that brings together all the best capabilities and possibilities of blockchain technology. Soon we will see the launch of crypto-fiat payment infrastructure that supports settlements at 42 million points of sale throughout the world, in all areas of consumer services: cafes, filling stations, paid parking, Internet stores, etc.
Using the cryptobank will be just as easy as using an ordinary debit card. After creating an account, users will be able to transfer digital cash to their accounts, which will be shown as a fiat balance in US dollars, rubles, euros, or any other currency that is convenient for the user. It will be the first transaction system ever not to impose restrictions such as daily limits, and will not force users to wait several weeks for a plastic card to be issued. "Crypto" transactions will be performed in retail networks using the Visa, MasterCard or UnionPay payment systems, or with the support of Apple Pay, Samsung Pay or Android Pay mobile services.
The Crypterium token sale will start in two weeks. ICO participants will be offered the company's own CRPT tokens, which will be based on the Ethereum platform. The starting price has been set at 0.0001 BTC per token. Based on the agreements reached, the CRPT token will be introduced to the largest cryptoexchanges on the completion of the ICO, but not earlier than 30 days after reaching the fund collection targets.
The ICO will run until January 13, 2018. During this period, Crypterium's founders expect to collect around USD 75 million. The resources gathered through the ICO will be used for the full-fledged launch of the cryptocurrency bank, which will commence its work in QI-II of next year.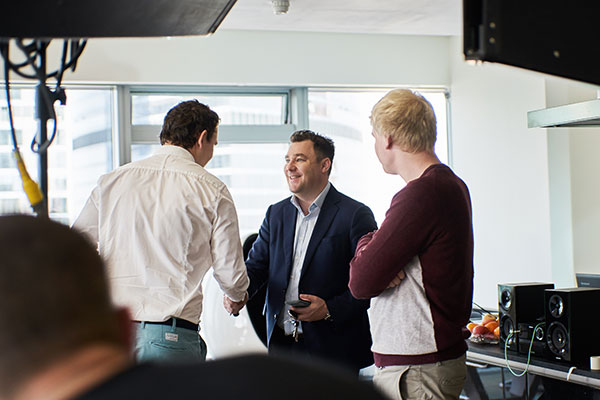 "Our token will perform two functions. The first will be similar to the 'gas' used in Ethereum. In our case it will be used to support and develop Crypterium. There will be a 0.5% charge on each transaction performed on our platform, which will be used to purchase tokens from the exchange that will be burned during the performance of operations. This will ensure stable demand and, accordingly, a growth in the value of token. The second function involves the formation of a token fund called the Monthly Cashback Fund, which will receive 30% of our economic benefit obtained from the fee paid by a business for the use of our platform," comments Steven Polyak, Managing Director and Co-Founder of Crypterium.
Registration of ICO participants will commence on October 24, 2017. Tokens can be purchased for either crypto- or fiat currency.
About the project:
Crypterium is a cryptobank founded in 2017 that plans to combine a mobile bank, cryptocurrency payment solutions for business, an OpenAPI cryptocurrency platform for developers, and the ability to receive decentralized crypto loans. The Cryptobank offers solutions in three areas: use of cryptocurrencies by individuals for everyday settlements, a revolutionary infrastructure for cryptocurrency acquisition by businesses (including with the transfer of fiat currencies to sellers), and simplified procedures for receiving crypto loans, all while retaining open access to its cryptobank platform for outside developers.
About the company:
Crypterium is an Estonian company headquartered in Tallinn. The Crypterium team has been working in fintech for more than five years, successfully creating contactless payment solutions. The team includes leading specialists from several industries at once: Steven Polyak, an investment banker with work experience on the US and Russian capital markets; Austin Kimm, financial services CEO and international strategist for multinational companies; Gleb Markov, fintech, banking & cryptocurrency professional; and Vladimir Gorbunov, an entrepreneur with more than 10 successful IT startups.
Project website: https://crypterium.io
Facebook: https://www.facebook.com/crypterium.io
Twitter: https://twitter.com/@crypterium
Telegram: https://t.me/crypterium
BitcoinTalk: https://bitcointalk.org/index.php?topic=2214098
For additional information contact [email protected]