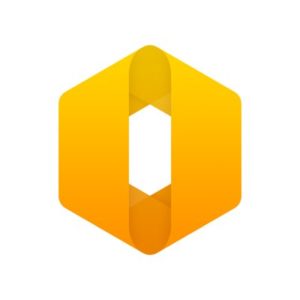 Sola is a decentralized social network that spreads users content imitating the viral distribution model and pays them for it. It works on user-hosted distributed nodes, IPFS and Ethereum blockchain.
PRODUCT
The first phase of the project was launched in 2014 under the name "Plague" to research new methods of spreading information. The second phase, called "Sola" (social layer), implements business model and decentralization.
Sola is a mobile-first product with more than 650,000 users (for a comparison, Steemit have 430,000 users) with iOS and Android apps and a desktop web client.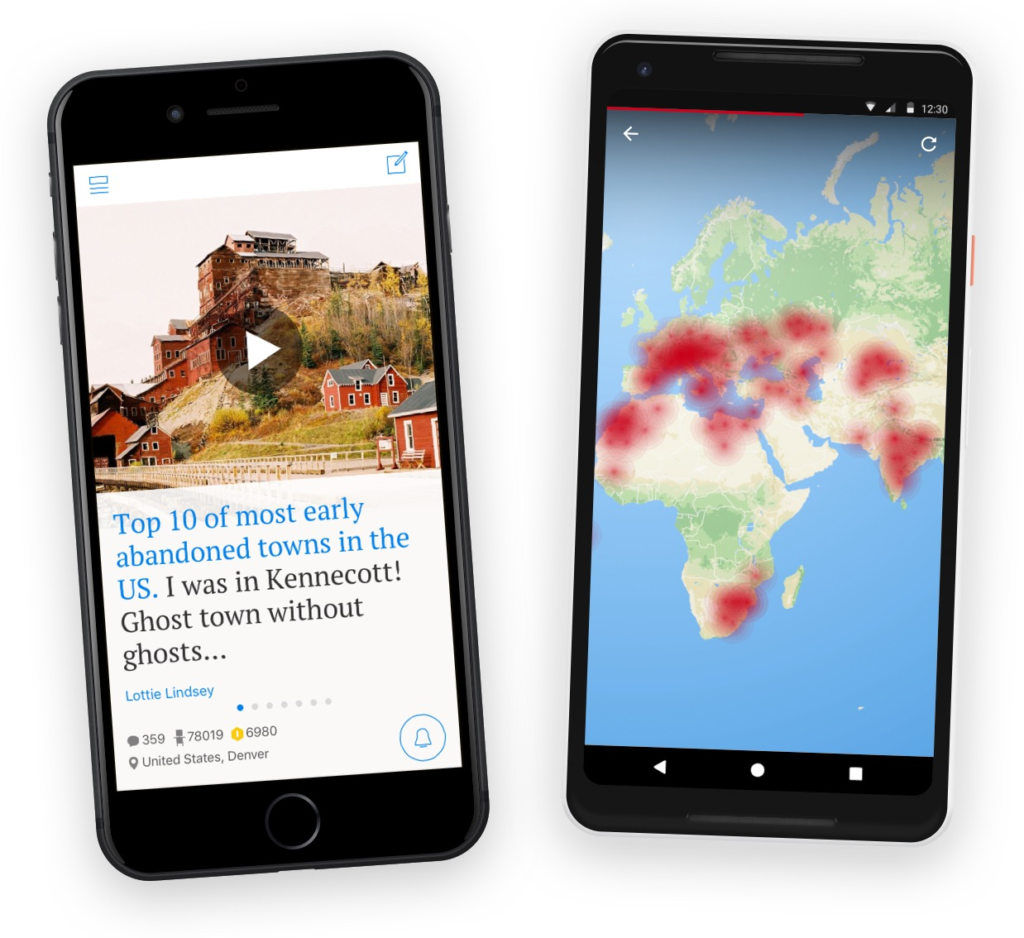 – Sola doesn't use the concept of following. It imitates the viral distribution model and spread user's content among the entire user base depending on neutral AI logic combined with users reactions;
– Solid and stable revenue streams based on advertising, user payments and transaction commissions;
– Sola splits its revenue with users, providing strong financial incentive to use service and create quality content
– Decentralized architecture makes Sola immune to blocking, censorship and keeps costs low.
– Open for 3rd-party developers to improve core service and build external services using Sola architecture, audience, and payment layer powered by SOL, a utility token with a monetary function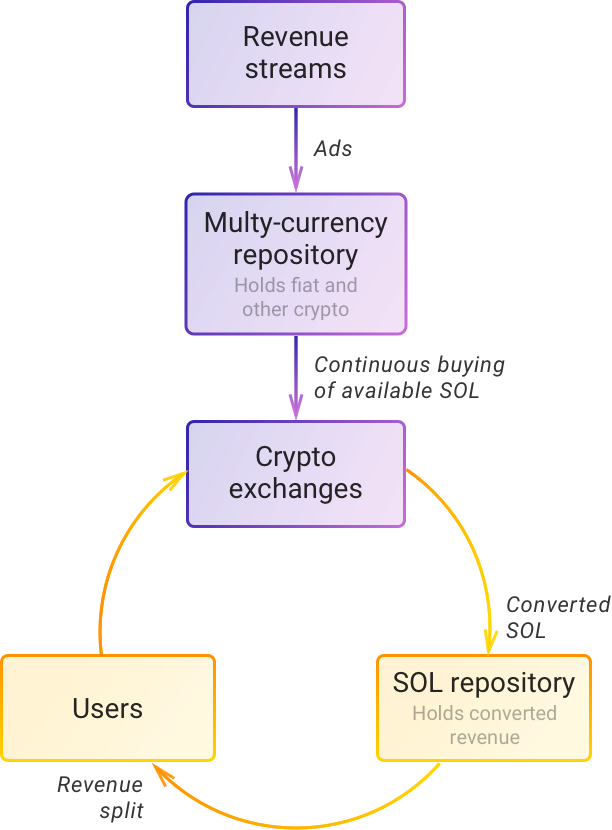 TOKEN SALE
The token sale will be held from November 27 till December 22.
Why this deal is a rare opportunity:
– The product is live and already used by more than 650 000 users;
– The token sale kick-start a monetization model that will accelerate the growth of user base;
– A very reasonable valuation. We have raised a couple of investment rounds from traditional VCs, and we are perfectly aware of pitfalls of the high valuation that leave no space for growth and future funding rounds.
– Because of this, our hard cap is just $5M; as with traditional venture funding, we are ready to grow together with the service and raise later funds demonstrating our progress, contrary to typical "raise as much as you can" model.
– The team consist of 10 people (7 are high-skilled engineers with a background in high-load systems, AI, and decentralized services), most of the team had worked together since 2011 when the company was established to create innovative social technology services, the product was launched late 2014. Our headquarters are in Vilnius, Lithuania. We are audited annually by KPMG.
– We have high-profile venture investors on Board (Igor Matsanuyk, the founding partner of IMI.VC and Gregory Finger, the founding partner of Digital Sky Technologies, both are early investors) and actively involved high-profile advisors on Advisory Board (Mike Brusov, Founder at Cindicator, who have successfully raised $15M with one of the most transparent token sales on the market and Ronny Boesing, the founder of Open Ledger, the world's first blockchain powered conglomerate).