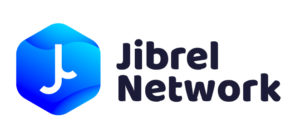 Jibrel Network focuses on bridging the gap between the crypto-economy and traditional financial infrastructure, enabling investors and users to store, send, receive and exchange assets for almost zero fees
Jibrel Network, one of the earliest Blockchain-technology startups, has just launched their token sale that will remain open to investors until 26 January 2018. The first decentralized platform to tokenize traditional financial assets such as currencies, bonds, equities and commodities on the Ethereum blockchain, Jibrel Network leverages the cost efficiencies associated with the digital assets' storage and transaction. Launched earlier this year, they have already secured funding worth over USD 4.0 million from numerous international investors including TaaS Fund, Tech Squared, Aurora Partners, and Arabian Chain during the public token presale in September 2017.
Jibrel Network was founded to address crypto-economy's need for regulated, safe and insured assets on the blockchain. With this goal, Jibrel Network built a team of experts specializing on the game changing concept of asset-backed tokens and smart regulations. The entire framework of Jibrel Network revolves around asset-backed tokens known as Crypto Depository Receipts (CryDRs). Utilizing these smart tokens, users will be able to carry out remittances, global payments, trading, and crypto-hedging. In order to ensure KYC and AML compliance of all token transfers on the Jibrel Network, CryDRs have also been regulation-embedded.
Highlighting the importance of the token sale, Hamzeh Kolaghassi, Operations Lead said: " The adherence to financial regulations is the main key driver for sustained scalability, and Jibrel Network is taking all the necessary steps to ensure that our compliance is to the highest of global financial standards. We aim to partner with existing financial institutions, and more importantly, financial regulators and we are confident that this technology will become an integral part of business environments across the globe in the near future."
Within its short lifespan, Jibrel Network has taken the role of a key innovator in their domain by creating a financial infrastructure that is expected to play a critical role in helping the industry advance. The company's maiden product jWallet was launched earlier this month. This enterprise-grade crypto wallet solution is not only extremely reliable and user-friendly, but it also focuses heavily on maximizing user security.
The impressive show by Jibrel Network following its inception has brought together several distinguished figures from the financial and blockchain industries to support the development of the company as advisors. Particularly notable amongst them is Don Tapscott, a global leader in Blockchain and the author of Blockchain Revolution. He was named the world's most influential leader in digital thinking, and the second-most influential living management thinker by Thinkers50. Other key advisors include Abbas "Eddy" Zuaiter (Ex-COO of Soros Fund), Ruslan Gavrilyuk (Founder of TaaS), Dr. Moe Levin (CEO of Keynote), Saul Hudson (Ex-GM of Thomson Reuters), and Mohammed Al Sehli (Founder of Arabian Chain).
Mentioned below are some of the key points related to the Jibrel Network token sale.
Accepted currencies are ETH and BTC
Accepted Fiat Currencies such as CHF, EUR, USD, GBP, DKK and SGD are also available on Bitcoin Suisse
Jibrel Network Token (JNT) to be offered at USD 0.25
The minimum and maximum investment limits are USD 50 and USD 850,000 respectively
The hardcap for sale is USD 30,000,000
Token sale supply 120,000,000 JNT
To participate in this token sale, please visit the dedicated token sale websites below:
https://www.bitcoinsuisse.ch/jibrel/
-ENDS-
About Jibrel Network
The Jibrel Network provides traditional financial assets such as currencies, commodities, money-market instruments and futures as standard ERC-20 tokens on the Ethereum blockchain. The Jibrel Network is a Jibrel AG initiative. Jibrel AG is registered in Zug, Switzerland, Qubist Labs Inc is a software development company based out of New York, US.
For more information, please contact:
Hamzeh Kolaghassi
Operations Lead at Jibrel Network
Email: [email protected]