In a daring attempt to boost Venezuela's economy, the country's president Nicolas Maduro has announced the introduction of a new cryptocurrency which will be backed-up by Venezuela's oil reserves.
The currency, which is imaginatively called 'petro', was announced by the left-leaning leader on Sunday with an emphatic statement of "the 21st century has arrived."
Critics may point to the lack of specifics in regard to how this cryptocurrency will function, but nonetheless, President Maduro was adamant that it will be a success during this televised statement.
During the broadcast, he added that "Venezuela will create a cryptocurrency" which will be backed by their natural reserves of oil, gas, gold and diamonds.

The president also referred to the US-led sanctions currently in place and how petro will help his country "make financial transactions and overcome the financial blockade."
The announcement wasn't met with universal acclaim however, with political opposition stating that such an act will have to overcome copious amounts of red tape before it becomes official.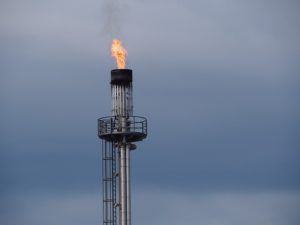 This move further indicates that the sanctions towards Maduro's government that were put in place by Pres. Trump's administration earlier this year are hurting Venezuela's economy. Those moves from the USA include sanctions on officials from the country, PDVSA executives and Venezuela's debt issuance.
The bolivar, which is the current currency in the country, is at a weak point and the country is struggling to move money through international banks.
Optimism regarding President Maduro's move has been muted, for many reasons, including his poor economic record.
The bolivar has been on a constant slide as of late, with government controls and the over printing of currency leading to a depreciation rate against the dollar of almost 60 per cent during the last month.
Poverty stricken natives aren't overly positive about this announcement either, as many think that Maduro's decisions are creating a complete economic bust.
Economist and opposition lawmaker Angel Alvarado told Reuters that his opinion of the president does not amount to much, adding: "It's Maduro being a clown. This has no credibility."
Fellow opposition lawmaker Jose Guerra added to the dissenting voices, telling Reuters that he can't envisage any future for the cryptocurrency.
However, President Maduro has stated that he is trying his utmost to fight for his country in a monetary "war".
The recent surge in other digital currency's value (especially Bitcoin) have without a doubt influenced Maduro's decision to make this move. Relations between Venezuela and the USA will most likely to continue to be tense, as Maduro looks for alternatives to boost his country's economy.