Blox.io, a blockchain startup located in Tel Aviv, has recently launched their new Blox Business platform, a system which will help crypto based companies record, manage, and allocate crypto assets. Analogous to the Quickbooks program but for crypto, the Blox platform seeks to resolve some of the more pressing issues in the world of crypto finance. The company was founded in June 201 by Alon Muroch and has reputable companies like Wings, eToro, and CIVIC as clients. To date, the company helps other businesses manage over $2 billion in crypto assets.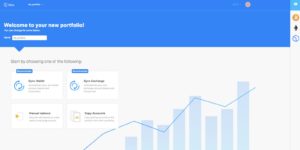 Is There a Need for Crypto Accounting Systems?
It's an undeniable fact that the crypto industry has grown massively since it began in January 2009 with bitcoin's release. As documented by CoinMarketCap, there are currently over 1,600 cryptocurrencies in circulation, putting the year over year increase at well over 50 percent. The increase in blockchain related companies–in addition to traditional industry giants like Microsoft, IBM, and JPMorgan Chase who are all exploring blockchain initiatives–has led to some incredible developments in the field.
The growth in crypto related businesses has also transferred over to the asset management world. For example, there are 226 hedge funds who trade cryptocurrencies, an increase of over 100 percent since October 2017. This remarkable growth has come about even though cryptocurrencies still haven't reached levels last seen in January earlier this year. In fact, volatility, while not good for the average investor, is something that crypto hedge funds thrive on. At the individual level, crypto investing is still very popular, though the mania phase of Decembre 2017 has thankfully passed.
Yet with the growth in crypto comes an increasing need to properly account for crypto assets. This is true at both the corporate and individual level. It's no surprise that governments are intent on examining blockchain based companies and their ICOs. The U.S. Securities and Exchange Commission, for example has repeatedly taken a tough stance against crypto, leading some to urge companies to "work with the SEC to attempt to tailor existing registration, reporting, trading and exchange rules to better reflect the nature of tokens and token platforms."
From a tax perspective, government agencies are also beginning to crack down on tax evaders and other shady players. The SEC will soon examine about 100 crypto hedge funds, digging into financial records and examining "whether fund managers have bought the type of assets they advertised to investors in disclosure documents."  Regulators are also concerned about investor protections and possible security breaches "because hackers often attempt to breach exchanges where cryptocurrencies are kept." This upcoming examination is entirely separate from another SEC initiative targeting crypto funds and ICOs.
In such a strict regulatory environment, it's no wonder that companies like Blox are seeking to create platforms that specialize in crypto asset tracking and data management. Because cryptocurrencies and tokens are such a new phenomenon (relative to other monies and assets), it is vital for companies, funds, and individuals to properly account for all their crypto assets. This context helps explain why crypto accounting solutions are so vital–they could (or the lack thereof) make or break the entire industry.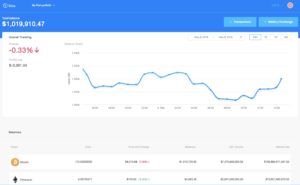 What's Going on in the Crypto Accounting Industry?
At this point in the game, platforms like Blox are relatively novel. The crypto accounting industry is still largely in the "advice" stage, that is, issuing advice to corporations and individuals, but not necessarily providing the tools to make this easier. It's not uncommon to see a CPAs and accountants offer crypto tax prep services, or financial advisors offering advice on crypto assets. Still others argue that traditional platforms like Quickbooks are the best way to track digital assets. In this case, the onus is on the individual or corporation to track and record data, thereby creating a database to reference for tax, financial, and accounting purposes.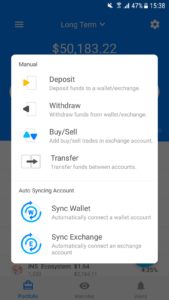 The Blox platform differs from the above options because it is a crypto specific system designed to facilitate crypto-denominated accounting functions. The Blox Business platform allows organizations to customize tracking and reporting tools so that managing crypto assets can be done through a single interface. It also offers automated integrations for multiple exchanges and wallets, so users don't have to manually track down data from different sources. Instead, the platform automatically syncs and aggregates data so users can view all of their crypto assets on one screen. Blox runs as a web platform and can also be accessed through iOS and Android applications.