Is the Ledger Blue a premier hardware wallet we've all been waiting for?
Starting to amass a decent-sized crypto portfolio? If you haven't already, you should be taking steps to build your own digital Fort Knox, to stop the online highwaymen from pilfering all your well-researched buys. The Ledger Blue cryptocurrency wallet is one such security device that's vying for your attention.
Launched at the backend of 2016, the Ledger Blue is a hardware wallet—a dedicated device in which to store your private keys—and has an number of top security features to try and make your crypto nest egg as safe as possible.
A premium hardware wallet with an advanced user experience thanks to a large touchscreen interface
As this wallet stores your private keys offline, it prevents nefarious hackers from being able to get their grubby hands on them. It can be locked using a pin code up to 8 digits in length, and backed up using a 24-word recovery phrase. It features a WYSIWYS paradigm—'What You See Is What You Get'—to ensure the integrity of all transactions, while protecting against viruses, malware and man-in-the-middle attacks.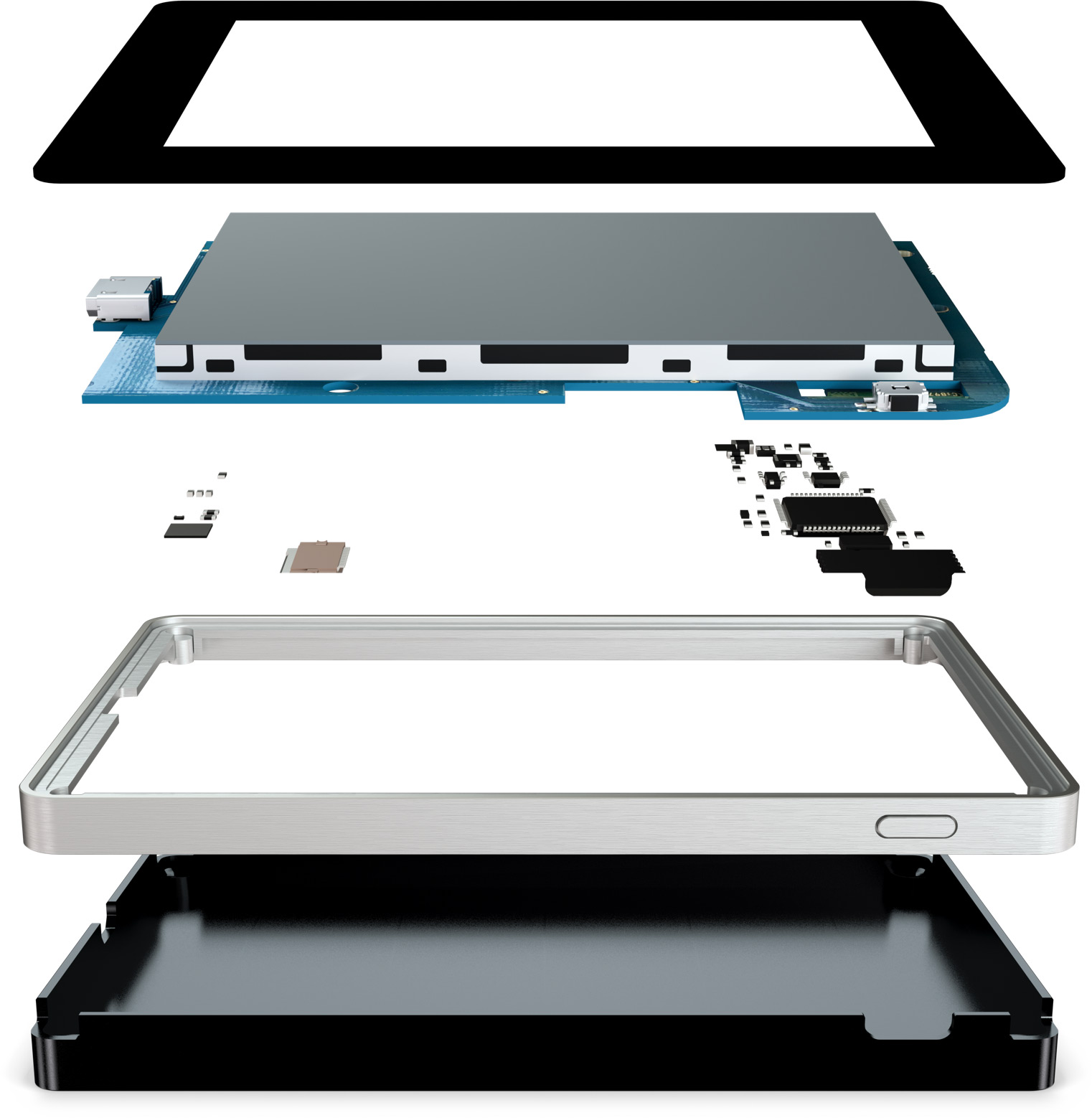 https://www.ledger.com/products/ledger-blue
Price at over at £249 just over $250, it's certainly not cheap, but it can be argued that the peace of mind it brings is worth it. With a 3.5 inch touchscreen, the Ledger Blue is a handheld device that's compatible with computers and smartphones running most major operating systems—connecting via USB or Bluetooth—and is also able to operate independently of them.
It's firmware is designed to run a number of apps over the top of it, supporting a wide range of currencies for storage, including Bitcoin, Ethereum, Litecoin, Ripple and Neo. It's also compatible with a number of software wallets such as Copay, Electrum, Mycelium, MyEtherWallet and BitGo.
As is the case with other hardware wallets, the Ledger Blue doesn't physically hold any of your cryptocurrency portfolio on the device, instead storing the private keys needed to access each currency, and tracking your holdings on the blockchain.
Setting up the Ledger Blue
Upon setting up the device for first use, you're able to install and configure any compatible companion wallet apps in order to manage the various coins in your portfolio. The Ledger Blue's software guides you through this process from the beginning, while also prompting you to choose your pin code and backup recovery phrase, so you can be thoroughly secured before you start to send or receive payments.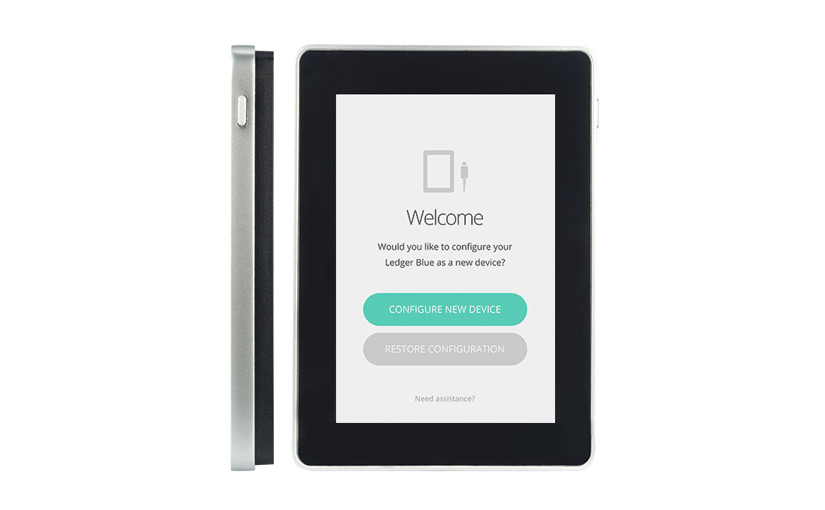 Once you're ready to transfer some funds in or out of your wallets, the Ledger Blue prompts you to connect to your computer or smartphone via USB. Using your secure pin code, you can then access your coin's relevant app on the Blue, confirm the transaction amount, verify and send it securely using the Ledger's touchscreen.
What currencies does the Ledger Blue support?
Bitcoin Cash (BCH)
Bitcoin Gold (BTG)
Bitcoin (BTC)
Dash (DASH)
Digibyte (DGB)
Dogecoin (DOGE)
Ethereum (ETH)
Ethereum Classic (ETC)
Expanse (EXP)
Hcash (HSR)
Komodo (KMD)
Litecoin (LTC)
Neo (NEO)
PivX (PIVX)
Qtum (QTUM)
Ripple (XRP)
Stealthcoin (XST)
Stratis (STRAT)
Ubiq (UBQ)
Vertcoin (VTC)
Viacoin (VIA)
Zcash (ZEC)
Ledger Blue alternatives
There are cheaper alternatives to the Ledger Blue on the market such as the Ledger Nano S which we reviewed, although most don't contain the myriad of features or snazzy interface that the Blue boasts and can be extremely buggy when using the Chrome app or Ledger Live manager . Do your own research to determine which would suit you best—but remember—the security of your coins should be your most important priority. Get your Fort Knox built as soon as possible, and thwart hackers before they have the chance to do a number on you.
Other popular alternatives can be found by other different firms like the Trezor £84 or Trezor T priced at £175. The KeepKey Hardware wallet is also another well liked device with a plethora of features at £129.
Pro's
Snazzy colour touchscreen making it super easy to control

Device feels robust and secure

Excellent support for assets and cryptocurrencies 

Secure chip to keep private keys safe
Con's
Can be buggy when using Ledger Live to manage the device

Expensive at £249 when compared to other devices

The device is bigger and not as easy to conceal when travelling
Ledger Blue review conclusion
The Ledger Blue comes with a number of quirks, but like most things in life time is the best healer and its nothing you can't simply get used to and we're sure Ledger will bring fixes to iron things out very soon like it has done in the past.
When compared with the other hardware wallets and the earlier model Ledger Nano S, the Blue wins hands-down despite only having a few exclusive features that are new to the device, the colour touch screen being one which makes a whole world of difference providing a sense of control when using it and everything feels easier.
You can get other hardware wallets at a much cheaper price but this is marketed for more premium and corporate users, that doesn't mean crypto enthusiasts shouldn't use it though as security is always paramount and this device does not lack in that area, with its secure robust chip thats designed to keep your private keeps super safe and isolated in the device thwarting man in the middle attacks.
I suppose the big elephant in the room is whether one should spend £249.99 on this expensive device, the Ledger Blue is so good we think you should!
How to buy the Ledger Blue?
You should only purchase the device from a verified seller or the official Ledger website to ensure your device is not tampered with by third parties, failure to do so could mean your assets are at risk of being stolen.
CLICK HERE: https://www.ledger.com/products/ledger-blue £249.99