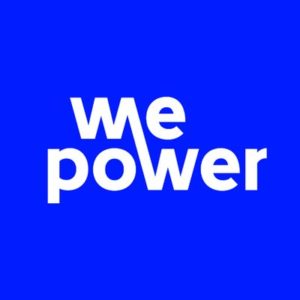 Blockchain-based energy trading platform WePower aims to connect energy sellers with buyers to facilitate the trading of renewable energy.
The rise of homeowners investing in rooftop solar panels has exploded in recent years with many producing a surplus amount of energy which is then fed back into the national grid. This semi-decentralised approach to energy production not only meant discounted energy bills for those homeowners but also incentivised cleaner energy production.
WePower hopes to take this idea further by making the process more transparent, competitive and highly flexible for both power generators and energy consumers on an individual level.
One way in which they aim to do this is by enabling the trading of unused energy to other buyers across the network in the form of WPR tokens. These tokens will then be tradable and represent one kilowatt per hour of energy.
This approach not only incentivises individuals to get involved with and use cleaner energy but also cuts out centralised energy providers who continually inflate the price. With WePower energy is traded by individuals making the whole process more competitive, resulting in a better deal all round.
Although still in the early stages of development, WePower have already developed a number of renewable energy plants including hydro and solar farms and built up a cache of customers who wish to this electricity. The firm also has 1 gigawatt of capacity lined up with three solar plants in Spain.
Energy experts Nick Martyniuk, Kaspar Kaarlep and Heik-ki Kolk are leading the team of 12 engineers and have previously worked on multiple smart metering implementations across Estonia.
The Blockchain development will be led by Jon Matonis, founding partner of the Bitcoin Foundation and the upcoming token launch will be spearheaded by Eyal Hertzog, co-founder of the Bancor Protocol.
With the rise of blockchain, energy production and usage can now become truely decentralised and accessible giving back control and power to the people. Those involved will have more control of their bills, energy production and the market price.
This "people powered" decentralised approach to energy production and consumption is extremely refreshing, especially given utility companies regularly carry out unfounded price hikes which ultimately leave consumers powerless and at the mercy of their providers. WePower estimates that customers can save at least 17% on energy bills through their energy grid.