Ubanx bridges the gap between a mainstream audience and the blockchain world.
During the Money Summit conference, Pablo Orlando, Ubanx' President & Chairman, announced the world's first one-stop blockchain place offering an easy onboarding to blockchain technologies. The company plans to open a network of retail stores, known as Ubanx Spaces, where the public will access a curated selection of the best blockchain products and financial services.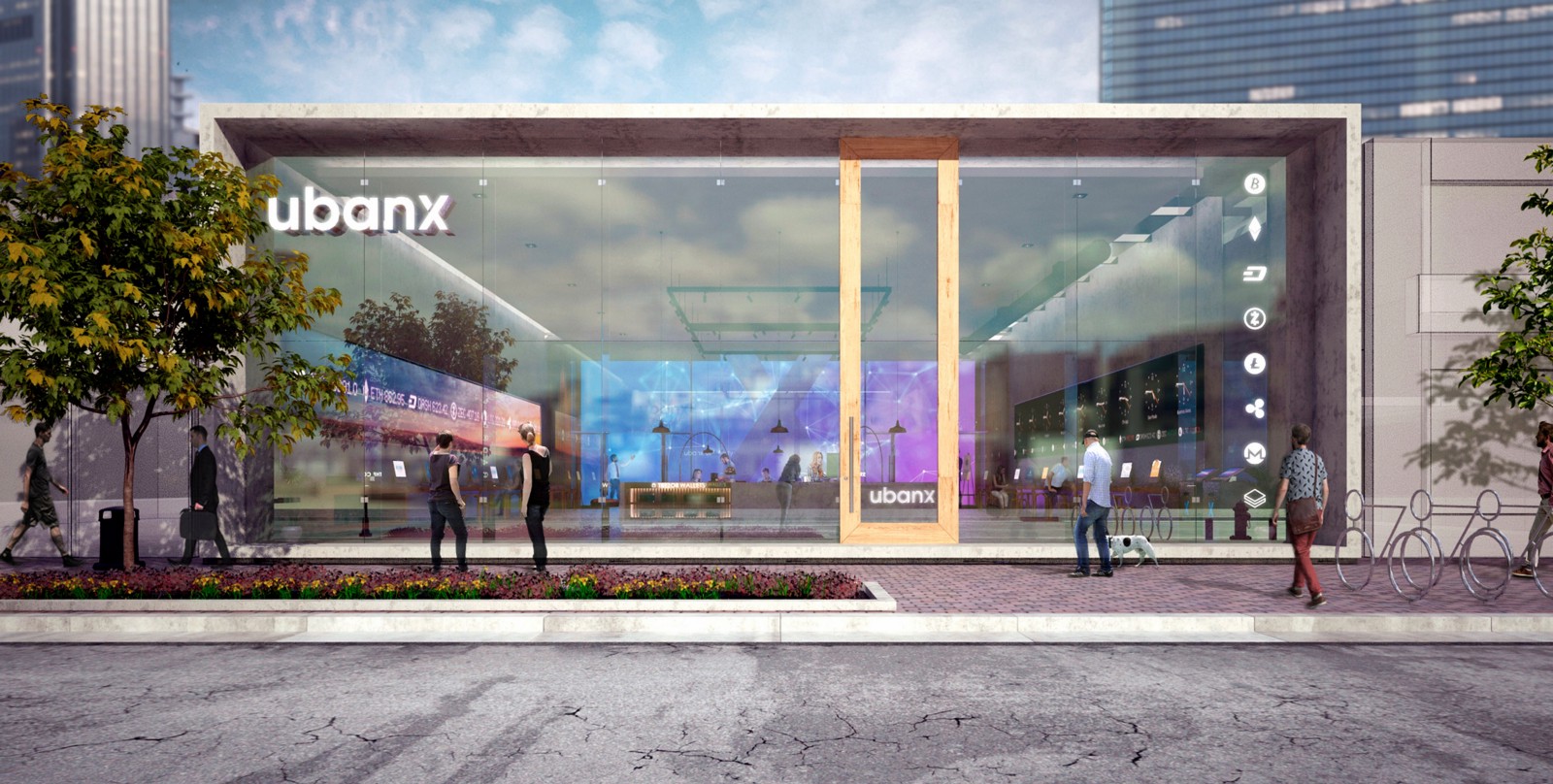 Ubanx connects a mainstream audience to the blockchain world, ensuring friendly, secure, frictionless and compliant experiences. Via strategic partnerships, Ubanx will provide a one-of-a-kind blockchain experience. Partners will provide market-ready, proven solutions to integrate into the Ubanx value proposition, including: hardware wallet providers, education institutions, frequent flyer programs, co-working spaces and exchanges just to name a few.
BANX token holders can enjoy the following benefits, along with using a cryptocurrency as money to be spent or exchanged:
Your First Blockchain Account, easily buy or sell cryptocurrencies, and access the best financial services on blockchain, such as P2P lending or remittance.
Access to PriorityPass, the world's largest independent airport lounge access program.
In-Store Retail Products, at the Spaces customers will find a selection of the best blockchain hardware equipment, including trading terminals, mining equipment, and hardware wallets in partnership with Trezor™
Ubanx Express Locations and ATMs, a network of Pop-up Spaces, featuring the essential infrastructure to onboard customers. Operated by third parties like shopping malls or co-working spaces.
Ubanx University, a place where the community will get an approach to the blockchain through training and courses in a seamless and secure way.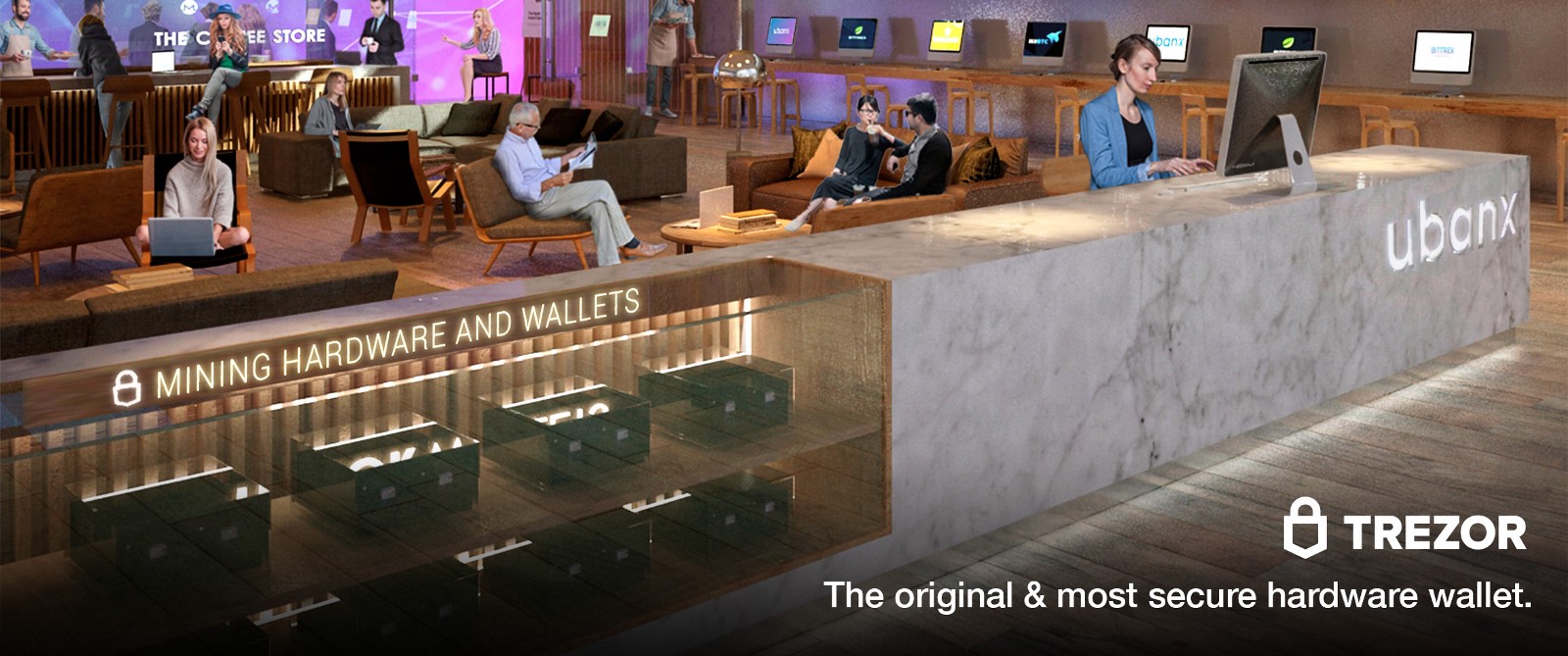 Firstly, Ubanx will open exclusive flagship stores, called Ubanx Spaces, in key cities around the world, where local customers can learn and access the latest developments in financial services and instruments. Similar to the perks that are common at most co-working spaces, Ubanx Spaces will provide free private meeting rooms for customers, an auditorium for meet-ups and startup-related presentations, and an amazing support team made up of fintech and blockchain experts.
In addition, with the BANX token as a medium, the Community will be able to operate a Ubanx Space via Ubanx RTOs (Right to Operate). They will participate in auctions -run in BANX- for exclusive rights to operate Spaces in their locations, and receiving the help they need from the Ubanx HQ Team while running them.
Furthermore, Ubanx plans to launch an incubator, Ubanx Accelerator, to work with the Ubanx' community to encourage customers to start their own blockchain-based businesses. Customers that join the Ubanx Accelerator will benefit from the company's network of partners while Ubanx will invest in the top projects.
Key dates include: BANX Token Presale starts on April 17th 2018 and ends when all tokens are sold or on May 31st 2018. Public Token Sale starts one week after Presale and lasts 2 months.
About Ubanx
The first blockchain retail place. By deploying a network of prime brick-and-mortar locations, Ubanx connects the mainstream audience to the best blockchain financial products in the industry. Ubanx is launching a Token Sale to issue tokens, called BANX, during the Presale and the Public Token Sale.
Learn more about Ubanx on its official site.
Find Ubanx on Facebook
Follow Ubanx on Twitter
Contact Ubanx on Telegram