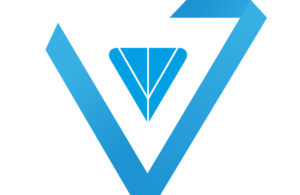 As the practice of the last few years has shown, the powerful potential that the crypto currencies are endowed with, allows us to ensure decentralization and security of money operations in the modern world. But nowadays there is still no single currency that could be considered universal in the mass market and unite a multi-million audience in the global community.
2018 can be significant in this respect. The world will see a project called the Telegram Open Network (TON). Its key idea is to develop and implement a new crypto currency and the multi-block system Proof-of-Stake – TON will be the basis for it. After 2021, the name of the Telegram Open Network will be changed to The Open Network.
At this stage, the collection of funds from individuals in the crypto currency will start to set a minimum threshold for participation in ICO Telegram TON of $20M.
What are the advantages of TON?
Thanks to integration into this system, millions of people will have free access to the crypto currency. Among the main advantages of TON is:
the work through mobile devices: you don't have to carry large amounts of money with you, as many goods and services can be paid using crypto currency;

a high level of security: TON will ensure the safe storage of financial resources of each person in the detachment, since the cipher will be known only to the owner of the wallet;

simplicity of purchasing TON coins.
The Telegram messenger can become an excellent launching pad for the initial implementation of the project, as it is now connected by a large number of public chats, groups and channels with a multi-million base of subscribers. And it is the ready audience for the acquisition of digital content and physical goods. After 2021, it is planned to launch its own element called Telegram.
We aren't employees of Telegram and don't conduct a primary sale (ICO) on behalf of Telegram and its founders. Our platform is a pad designed to pool investors into pools for the purpose of participating in ICO projects that can bring good profit to each investor on the most favorable terms at the earliest stages of the initial offer.
Timeframe of ICO
Fundraising will start on March 1, 2018. An approximate end date is April 1, 2018.
Softkap (it is the minimum amount of funds that must be collected to run the project) is $20 000 000.
The project's founders are fully responsible for the use of the received funds. As part of the implementation and development of the project, these responsibilities will be transferred to a non-profit organization – the TON Foundation.
Each investment made in the crypto currency is transferred weekly to the escrow account. And if until the end of the initial offer the softcap will not be assembled, we organize a refund of funds to all investors.
TON Pool ICO project official website poolico-platform.com