Despite reaching all time highs of around $400 in mid June, Ethereum has been slowly declining. It hits its lowest price of $130 last Sunday. The coin has seen a lot of volatility and panic although this now looks to be abating.
Its steady incline over the last 48 hour period looks promising as it hits $190 at the time of writing. This trend is expected to continue with the price breaching $200 by the end of the week.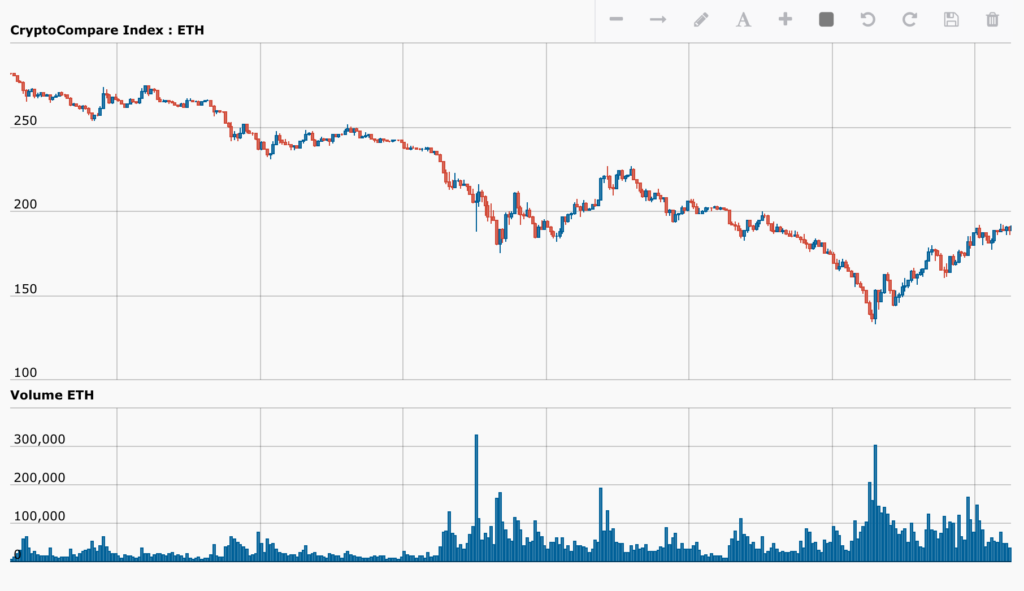 There is no one reason for Ethereum's recent decline but the biggest culprit seems to be the Bitcoin split. This has caused panic and uncertainty for many traders across all altcoins resulting in a sea of red.
Also the millions of ETH being raised and dumped for fiat through the recent ICO frenzy has also fueled investor uncertainty and driven down the price.
Even now the recent Tezo Initial Coin Offering (ICO) is worrying many traders with the fear that the project will dump the $200 million equivalent raised on the market in the very near future.
The market cap has dropped from $36 billion to $14 billion. That's a $22 billion loss with a two-month period.